WGU Texas Helps Fill Texas' Workforce Needs
WGU Texas was established in 2011 as a partnership between Western Governors University and the state of Texas with a unique mission to help Texans obtain a quality education. When WGU was established in 1997, the founding governors realized that technology, the internet, and a new model of competency-based education could transform higher education by creating new opportunities for working adults.
The mission of WGU Texas is to expand access to affordable higher education for Texas residents through online, competency-based programs that address key workforce needs.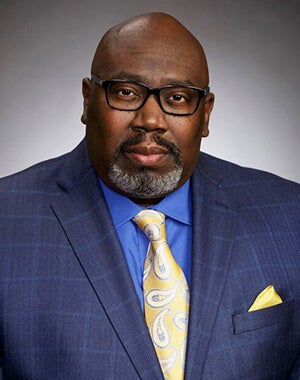 Darrin Q. Rankin, Regional Vice President and WGU Texas Chancellor
A nationally and internationally recognized academician, published scholar, researcher, and administrator, Dr. Darrin Q. Rankin is Regional Vice President and Chancellor of WGU Texas. Rankin has a broad, diverse academic background in the field of higher education – having served in eight institutions of higher learning, including small liberal arts institutions, national Hispanic serving institutions, historically Black colleges and universities, predominantly white institutions, public and private institutions, and two- and four-year institutions.
Before joining WGU Texas, Rankin was Chief Student Affairs Officer and Vice President of Student Success at Lone Star College (LSC) - Kingwood, located in Houston, Texas. The LSC system is the fastest-growing community college system in the U.S. and the largest in Houston, with over 95,000 total students.
Rankin served as Chairperson for The Diversity Committee at the LSC - Kingwood Campus and brings to his work over two decades of experience leading and evaluating initiatives like institutional sensitivity, diversity, and intercultural inclusion. 
Before joining LSC, Rankin served as Vice President for Student Affairs and Enrollment Management and Dean of Students Marygrove College, a four-year Catholic institution in Detroit, Michigan.

In May 2011, he received a Commendation from Congressman Kevin Brady from the eighth district of Texas and the United States House of Representatives for his community service.

Rankin has presented at more than 100 national and international conferences on higher education matters related to poverty, male attainment in education, executive coaching, diversity training, enrollment management, student retention, student life, judicial affairs training, and more. 

Rankin has also worked with the National Hispanic Institute as a faculty member working with Latino students on issues related to educational access and success.  

Rankin attended Delgado Community College of New Orleans. He earned a Bachelor of Arts degree from Loyola University in New Orleans, and a Master of Science degree in Higher Education Administration with an emphasis in Student Personnel Services from Syracuse University, and a Ph.D. degree in Higher Education Administration from Jackson State University. In 2006, he studied at The Abby in Pontlevoy, France, and is a 2001 alumni of the distinguished Harvard University IEM program, where he was a Bush Hewlett Fellow. 

Rankin grew up in New Orleans, lived in Houston, and now calls Austin home.

---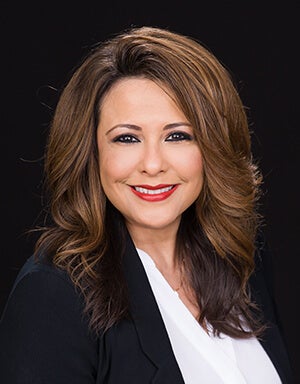 Linda Garza Battles, Regional Director
A longtime leader in higher education policy, Linda Battles brings 25 years of leadership and management experience in higher education policy and government relations to WGU as Regional Director of the South Region.
Before joining WGU, she served as Deputy Commissioner for Agency Operations and Communications and Chief Operating Officer for the Texas Higher Education Coordinating Board (THECB) and as Chief of Staff and Legislative Director for a member of the Texas House of Representatives.   

Battles earned her bachelor's degree in Psychology and a master's degree in Public Affairs from The University of Texas at Austin. In 2017, she was selected as a Woman of Distinction by the Texas Association of Mexican American Chambers of Commerce.

As Regional Director, she is expanding the university's partnerships and helping drive the region's operational strategy and oversight of university initiatives to deliver high-quality education and graduates that meet workforce needs.

WGU Texas is led by a Chancellor and an Advisory Board who reside in Texas and provide guidance on the most effective ways the university can meet the need of Texans.
Andres Alcantar, Management & Public Policy Consulting, Alcantar Public Policy Consulting –Austin
Patricia Diaz Dennis, Senior Vice President and Assistant General Counsel, Retired, AT&T – San Antonio
John Fitzpatrick, Executive Director of Educate Texas – Dallas
Bernie Francis, Owner and CEO of Business Control Systems, and First Class Caregivers, Inc. – Dallas
Bonnie Gonzalez, Chief Executive Officer, Knapp Community Care Foundation – Weslaco
George Grainger, Senior Director of Strategic Partnerships, Texas A&M University Foundation – Houston
Stephen C. Head, Ph.D, Chancellor and Chief Executive Officer, Lone Star College System – The Woodlands
William Serrata, Ph. D., President, El Paso Community College – El Paso

Partnerships
WGU Texas has established strong partnerships with many businesses, and educational institutions across the state. 
Bright Horizons EdAssist Solutions
Through our partnership with Bright Horizons EdAssist Solutions, the following companies receive benefits:
Allstate
Bright Horizons
Children's Medical Center Dallas
Edward Jones
Halliburton
Houston Medical
Microsoft
Shell
Sprint
Texas Children's Hospital
Toyota
USAA
Community College Partners
Alamo Colleges District
Alvin Community College
Amarillo College
Angelina College
Arkansas Northeastern College
Austin Community College
Blinn College
Brazosport College
Central Texas College
Cisco College
Clarendon College
Coastal Bend College
College of the Mainland
Collin College
Dallas College District
Del Mar College
El Paso Community College
Frank Phillips College
Galveston College
Grayson College
Hill College
Houston Community College System
Howard College
Kilgore College
Laredo Community College
Lee College
Lone Star College System
Louisiana Community and Technical College System (LCTCS)
McLennan Community College
Midland College
Navarro College
North Central Texas College
Northeast Texas Community College
Odessa College
Panola College
Paris Junior College
Ranger College
San Jacinto College
South Plains College
South Texas College
Southwest Texas Junior College
Southwest University at El Paso
Tarrant County College
Temple College
Texarkana College
Texas Association of Community Colleges
Texas Southmost College
Texas State Technical College
The College of Health Care Professions
Trinity Valley Community College
Tyler Junior College
Vernon College
Victoria College
Weatherford College
Western Technical College (Western Tech)
Western Texas College
Wharton County Junior College
Business Industry Partners
7-Eleven
AT&T
Builder Homesite, Inc.
Business Control Systems, LP
Cisco
City of Austin
City of Corpus Christi
City Year
Costco
CPS Energy
Edcor (Xcel Energy)
El Paso County
El Paso Hispanic Chamber of Commerce
Evins Personnel
Fifth Third Bank
Fort Bend County
Greater Austin Hispanic Chamber of Commerce
Health and Human Services Commission (HHSC)
JP Morgan Chase
Kroger
Michaels Store, Inc.
Navient
Project ARRIBA
Rush Enterprises
Scholarship Management Services
State of Texas Agency Employees and Retirees
Texas Association of Mexican American Chambers of Commerce
Texas Education Consortium for Male Students of Color (TECMSC)
Walmart
Wells Fargo
Healthcare Industry Partners
AmerisourceBergen
Arkansas Children's Hospital System
Ascension Health
Baylor Scott and White Healthcare
Centene
CHI St. Luke's
CHRISTUS Health
Crescent Medical Center
Doctors Hospital at Renaissance
Edlink (Exelon and Texas Children's Hospital)
Gonzales Healthcare Systems
Hospital Corporation of America (HCA)
JPS Health Network
Kindred Healthcare
Legacy Community Health Services, Inc.
Memorial Hermann Health System
Methodist Healthcare System
Methodist Hospital Houston
Nix Health
Red Cross
Seton
Tenet Healthcare (Lake Pointe Medical Center and Sierra Medical Center)
Texas Health and Human Services
Texas Health Resources
The College of Health Care Professions
Trinity Mother Frances Hospitals and Clinics
Universal Health Services
University Health System
Vibra Healthcare
Westpark Springs
Wilson N. Jones Regional Medical Center
Information Technology Industry Partners
AT&T
Engineering Solutions & Products (ESP)
Microsoft
T-Mobile
Tyler Technologies
Brownsville Independent School District
Digital Creative Institute
Distance Learning Systems, LLC
Dripping Springs Independent School District
Education Service Center, Region 19
Education Service Center, Region 20
Grand Prairie ISD
Houston Independent School District
KIPP Houston Public Schools
Little Elm ISD
National Education Alliance (Fundamental)
North East Independent School District (NEISD)
Northside ISD
Round Rock Independent School District
Southwest ISD
Upgrade