Adapted by WGU from WellConnect
Many people experience feelings of anxiety or depression at some point in their lives. As a student, it can be especially difficult to manage these emotions while juggling schoolwork and other responsibilities. If you have been feeling depressed or anxious, you are certainly not alone. Change in routine and uncertainty about the future can cause or amplify these feelings. Here are some suggestions to help you manage difficult emotions and strengthen your overall well-being.
Stick to a routine.
When struggling with depression or anxiety, sticking to a routine can make a big difference by fostering a sense of purpose. Creating a schedule can help you maintain a sense of normalcy and keep you on track.
Figure out what works for you.
Plan out your day with a schedule or create a to-do list. Even if it seems like something small, add it to your to-do list. It is very motivating to check items off once completed, such as completing an assignment, doing household chores, or even simply taking a shower every morning.
Unplug and decompress.
It is equally important to recharge your batteries by incorporating downtime and self-care into your schedule. Add something fun or relaxing to your to-do list—you don't have to be "productive" all the time. Give yourself permission to relax, even for a half-hour each day. Try putting your phone and other devices away and do something you find relaxing. It is also a good idea to unplug before bedtime to help clear your head and relax.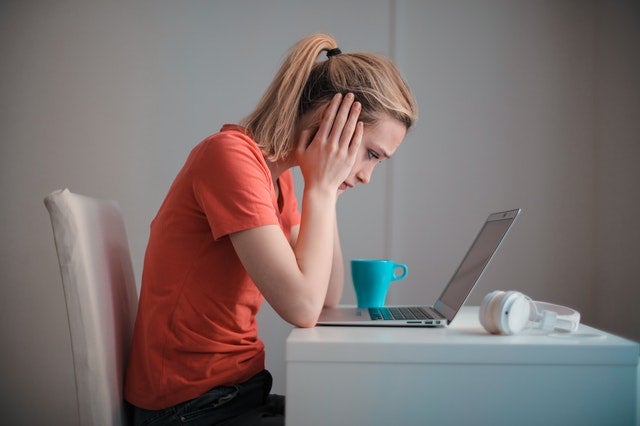 Focus on the present moment.
Practicing mindfulness can be helpful when struggling with feelings of anxiety and depression. If you tend to focus on what's wrong or worry a lot, challenge yourself to observe your thoughts without judging them as positive or negative. Anytime your mind wanders to the past or the future, bring your attention back to the current moment and focus on what you are doing right now.
Connect with others.
Don't suffer from feelings of anxiety or depression in silence. Reach out to your friends and family, even if you haven't talked to them in a while. If you can't meet in person, set a time to catch up with friends and family members on the phone or on a video call.
Incorporate movement into your day.
Finally, try to incorporate movement into your daily routine. Depression and anxiety can dampen your motivation to do much or exercise. However, even some light stretching, going for a walk, or anything that gets your blood flowing can help boost your mood and help you to think more clearly.