Adapted by WGU from WellConnect
Whether you're starting to develop conflicts with your roommates or struggling to manage the complex personalities that exist within your family or with your loved ones, the stress that you experience can easily bleed into other areas of your life. Conflicts that go unresolved can make you feel irritable and frustrated, and cause other conflicts that impact your learning, your lifestyle, and even other relationships.
To reduce stress in your relationships and return your interactions with others to a place of familiar comfort, try following these recommendations.
Be willing to address the problem.
If you are unwilling to set aside the time and energy necessary to resolve the conflicts in your life, the issue or issues in your relationships may worsen over time. This can erode your relationships even further and potentially cause you to miss the window of time available to fix what isn't working.
Identify the problem.
If you immediately know what the problem is in your relationship with someone, you can begin to work on the problem. If you are unsure of the problem or unaware of what the issue might be, your willingness to address the problem will help you. You may need to sit down with the other party and work together to uncover what exactly is causing the conflict.
Determine if the problem is something that can be resolved.
Some conflicts may be caused by small frictions that can be easily worked through. Others may result from serious breakdowns in your relationships that need more attention or work than you may be ready or willing to provide.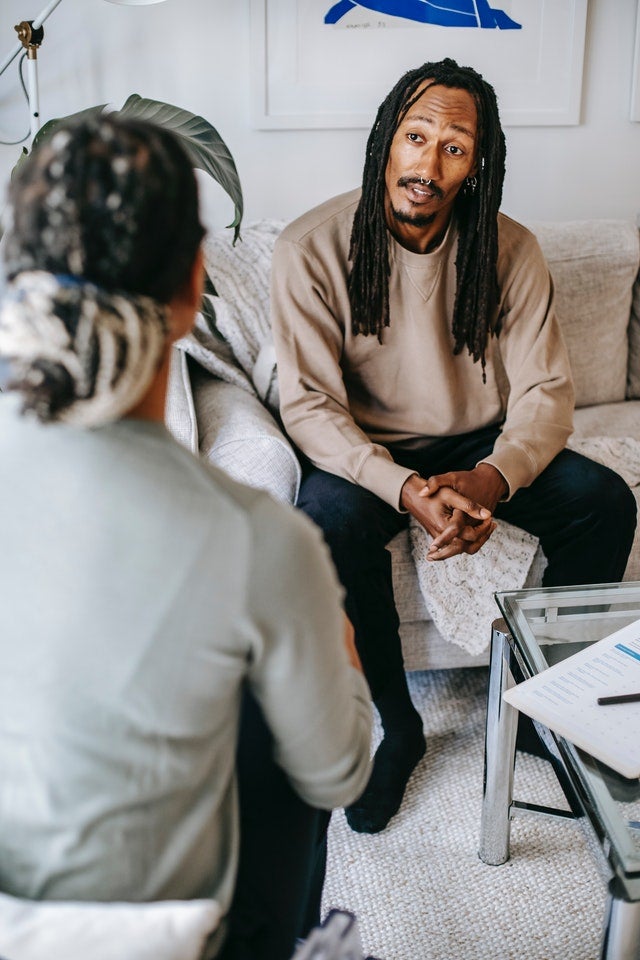 Seek assistance if necessary.
If the problem in your relationship is related to neglect, abuse, or some other serious issue, you may need to seek the assistance of a professional counselor who is trained to help. WellConnect counselors are available to assist you with conflicts of any size, so whenever you feel that you need guidance, contact WellConnect to schedule a time to talk with someone about your concerns.
Resolve the conflict.
Finding a resolution to the conflict may come down to a simple agreement to better listen and support each other or to a more immediate outcome, such as the conclusion of your relationship. As every relationship must navigate complexities that are unique to the interactions between you and the other party, it's important that you recognize that the outcome you hope for may not be the outcome that arrives. Again, if you find that resolving the conflict has made you feel anxious, uncomfortable, or concerned, reach out to a professional counselor to help you develop a process for moving forward with your life.