Adapted by WGU from WellConnect
Tragedies occur in different forms and affect everyone differently. It might be a situation that occurs in your personal life, or it could be a global event you watch through media coverage. Both can cause an intense emotional response and impact your ability to function in all areas of your life, including school, home, and work. During a tragedy, it can be hard to maintain your normal routine. Here are some suggestions to help you cope with challenging times.
Take time to process.
You might not even know what emotions you are feeling. Give yourself time to process. There are no right or wrong emotions. When emotions do come up, allow yourself to feel them and work through them. It might be helpful to write down your thoughts. Remember, you will not feel like this forever; even grief is temporary.
Seek support.
You might find it difficult to concentrate on your schoolwork right now. Don't hesitate to reach out to your advisor and professors to let them know you are going through a difficult time. You might not be thinking clearly, so they can help you work out a plan. An advisor can also connect you to other resources like counselors and WellConnect. It might be healing to talk to others about what you are experiencing.
Do what you can.
Though the circumstances of the situation may be beyond your control, look for ways to help. When experiencing intense emotions, often it is constructive to take action and help others when possible. For instance, if loved one is having a hard time, what could you do to offer them support? You could offer to help a family member around the house or cook a meal if they aren't able to. Alternatively, if you are the one who needs support, don't be afraid to ask for it.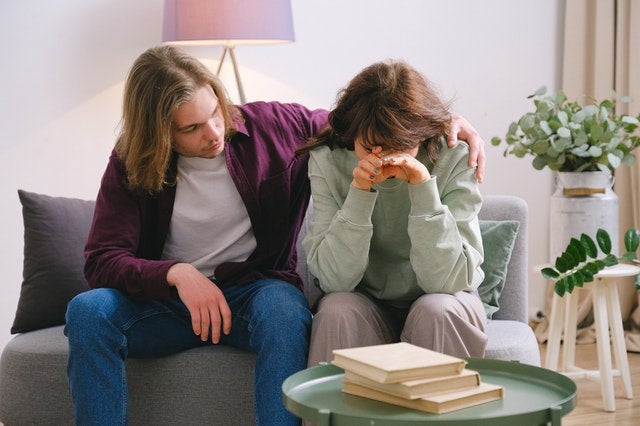 Take care of yourself.

Don't forget to check in with yourself and practice self-care. Try to eat healthy meals and incorporate fruits and vegetables into your diet. Make sure to get plenty of sleep at night. It's helpful to turn off your devices an hour or so before bedtime to help you wind down and relax. If you already have self-care habits that work for you, try to continue them. It might seem difficult to follow your normal routine right now, but self-care is crucial during stressful times.
Practice gratitude.
Remind yourself of what you are grateful for. When working through difficult emotions, it can seem impossible to see the bright side. You might even feel guilty for experiencing positive emotions. However, it is part of being human that we experience both the light and the dark in this world. Try to think of a few things you are grateful for each day, even if it seems like something small.