Adapted from WellConnect Student Newsletter
While seasons change and time passes, there is no special occasion needed to work on creating a school and life balance!  Anytime is the perfect time to get organized and prepare yourself for the tasks that await you. Taking this time to prepare mentally and physically will help you stay focused and in balance as you work toward your goals.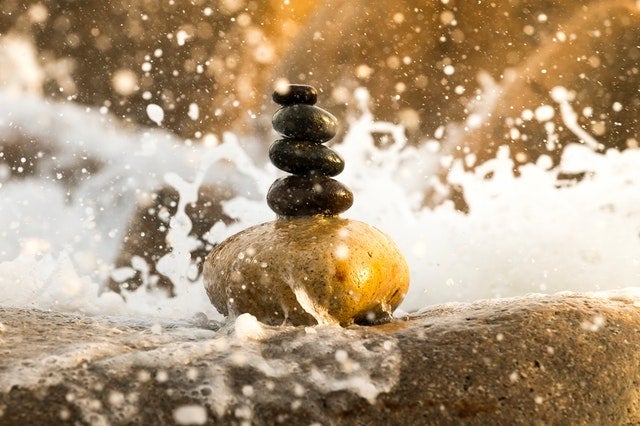 Why is being in balance so important?

Without balance, you'll find it difficult to organize your life in a way that will support the momentum you need every day to keep up with your responsibilities. To create balance in your life, follow these helpful suggestions
Identify the parts of your life that make you happy.
Do you receive support from family or friends?
Do you have a job that you enjoy?
Is there some activity that you look forward to doing every week or month?
Make a list of these positive elements and refer to them when you feel like you're running low on energy or motivation. They will help you find your center and reconnect with yourself.
Identify the parts of your life that are difficult
Do you have trouble studying? Is your financial situation a struggle? Do you feel isolated or alone? These are the items that may stand in the way of your success because they may actively or passively pull your life out of balance. Make a list of these negative forces so you can be mindful of their presence in your life.
Address your difficulties.
Look at each item on your list that complicates your life and consider what you should do to resolve them. Do you know a tutor to help you study better? Do you have the extra time in your schedule for a part-time job? What are some social groups you might be interested in joining to make more friends? If necessary, speak with someone whose guidance you trust to find additional options you might not have considered.
Be willing to make changes in your life.
If you aren't willing to make the changes that are necessary in your life, you may feel overwhelmed or out of control. Committing to being the agent for change in your own life will help make addressing tomorrow's challenges even easier.