Adapted by WGU from WellConnect
Resilience is a powerful word that might seem reserved for only the strongest people. Luckily, resilience is not something you are either born with or not—it is a quality you can continually strive toward to aid in your personal growth and overall wellbeing. So, what exactly is resilience and how can we obtain it? Resilience is a process that involves the willingness to face, adapt to, and overcome challenges and setbacks in life to become a more stable, stronger person. Here are some of the core components you can work on incorporating into your life.
Core Components of Resilience:
Connection with yourself and others
When faced with challenges or setbacks, it might be your first instinct to isolate yourself and wallow in self-pity or feelings of defeat. Instead, nurture your relationship with yourself and learn how to self-soothe during stressful times. This is also a time to nurture your connections with friends and family by reaching out for support. This will only strengthen your connection with others. Plus, by willing to be vulnerable, it shows others they can also reach out to you when they need support.
Overall health and balance
Eating healthy foods, incorporating exercise into your daily routine, getting plenty of rest, staying hydrated, and limiting alcohol consumption all contribute to your overall health and will help you in your resilience journey. Taking care of your body benefits your mind and strengthens your ability to adapt and manage your emotions when life gets challenging.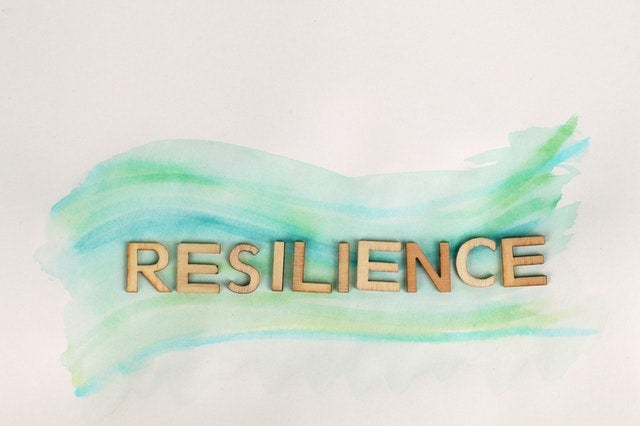 Healthy thoughts and mindfulness
How do you typically talk to yourself? Are you encouraging and positive, as though talking to a friend? Start noticing your thoughts, which can greatly impact your mood and self-confidence. Try to be kind to yourself and validate your feelings. When you do have a thought—whether positive or negative— notice that you've had the thought without letting it define you or a situation. Think of yourself as an objective observer of your own thoughts. Practice directing your attention back to the facts rather than putting a positive or negative spin on it. This will help you navigate stressful life situations, stay balanced, and minimize stress.
Finding meaning and purpose
Practicing mindfulness can also help you find meaning and purpose in your life, even during difficult times. Notice the good things that come up throughout your day, but also acknowledge the things you don't like or that cause you stress. Try to find meaning in it—how will this situation help you to grow? What is something positive you can take away from a stressful experience? By defining your purpose and working toward both small and big goals, you will be on the path to developing perseverance and ultimately, resilience.