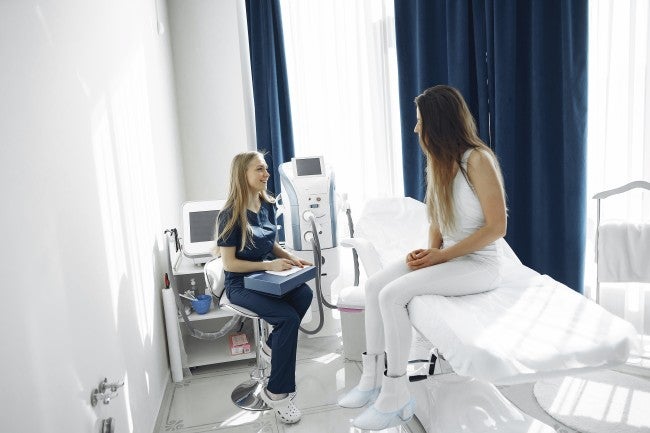 If you want to be involved in the healthcare industry, you already know that you want to spend your life helping other people. No matter what career in healthcare you choose, your entire profession will circle around helping people who need care in a variety of ways. This takes passion, commitment, and a call to this kind of work. 
Many people who feel called to healthcare don't necessarily want to be doctors and nurses. But luckily, there are many roles in the healthcare field that involve helping patients, without directly caring for their medical needs. These roles are crucial for the success of hospitals and clinics, and patients rely on these people to help them through the healthcare process.
Health services coordination is a popular degree option for students who want to help patients, but don't want to be a doctor or nurse. Learn more about 6 popular career options for students who are pursuing a degree in health services coordination.
Patient care coordinator.
A patient care coordinator, also often called a patient navigator, helps keep the lines of communication flowing between the patient and their healthcare providers. They are responsible for ensuring a patient gets the best care possible. 
A patient care coordinator listens to patients and their families to make sure their needs are being met. They can be in charge of administrative roles, like patient records, or more specific patient interactions like explaining medical procedures. They may work with insurance companies, different doctors across specialities, and more.
Patient care coordinators may work in hospitals, clinics, nursing homes, and other medical facilities. Their specific duties will vary greatly based on where they work, and if they have specialized experience in a certain field. Patient care coordinators earn an average annual salary of around $87,000, but their salary can range from about $78,000 to $96,000 per year. Salaries for this position will vary greatly based on where you work, your education, and your years of experience. 
A degree in health services coordination will help you be prepared for this role by giving you experience in medical terminology and processes, as well as management and business.
Health service coordinator.
Health service coordinators work between different medical units, insurance companies, and patients to help ensure everyone is on the same page and understands what needs to be done for patient care. Health service coordinators may be called health care coordinators, and are similar to patient care coordinators. 
Health service coordinators may have more direct impact in specific medical situations, keeping track of vitals, working with pathologists in lab testing, scheduling testing and diagnostic processes for patients, working with emergency triage situations, and more. Health care coordinators earn an average annual salary of $43,000 per year, ranging between $32,000 to $60,000 for most professionals. The salary level you can expect will vary based on your education level, and where you are working. 
Health services coordinators can benefit from a health service coordination degree—it will give them the direct knowledge they need to be prepared for their career.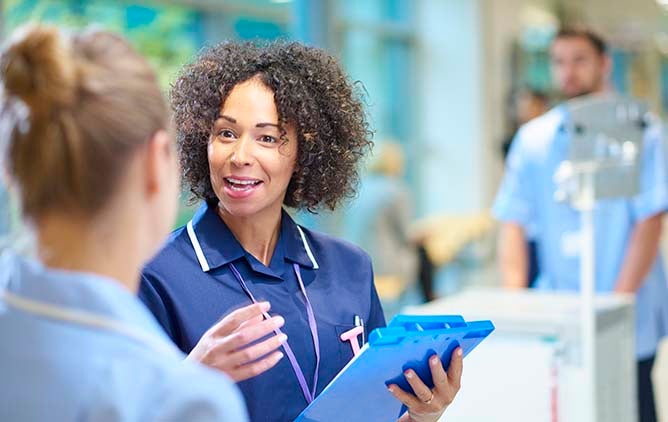 Community health workers are the direct link between a community and healthcare professionals. They create and implement strategies to improve the health of people inside the community. They discuss health concerns with community members, they educate their community about available healthcare services, collect data about their city or town, report findings to educators and health providers, give counseling and support, create outreach programs, facilitate access to healthcare services, and more. For example, community health workers may help individuals apply for Medicare or Medicaid, etc. 
The average yearly salary for community health workers is $40,000, with the bottom 10% earning around $26,000 per year, and the top 10% earn more than $68,000 per year. Community health worker positions are expected to grow 11% by 2028, much faster than the national average. There is a great call for community health workers to help cities and towns, and the people in them, get access to health care and improve their wellness.
Patient advocates ensure that patients see the appropriate doctors, that treatment plans are being followed, and that patients and doctors are on the same page about care. Patient advocates need to be prepared to directly listen to patients and their needs. They also need to be able to negotiate patient needs, interactions with the medical field, and treatment plans. They often work with family members and caregivers to help everyone understand what a patient will be going through. 
They may also research a patient's condition to help them get all the information and understanding. Patient advocates may work with health insurance systems and answer questions with the billing department to ensure everything is taken care of financially. They may work at hospitals, rehab centers, for nonprofit organizations, insurance companies, and more. On average patient advocates earn a yearly salary of $62,000. The bottom 10% earn about $45,000 per year and the top 10% earn more than $81,000 per year. 
A health services coordination degree will prepare you for this career by giving you health science knowledge in anatomy and physiology, as well as care coordination courses that will give you experience working within the healthcare system and with patients.
If you're currently a health services coordination student, or hope to enroll in this degree program, it's important to understand what career options could be yours after you graduate. The WGU Career Center provides many opportunities for students to prepare for their future. Students can get help working on their résumé, preparing for interviews, learning about appropriate professional dress, and more. This resource helps students learn how to utilize their degree and go even further. We don't just want you to get a degree, we want you to be ready for your future. Being ready for a career is key to succeeding at WGU.
Understanding what your career options are can help you be prepared and excited about your future. A degree in health services coordination is a great first step to a career where you can change lives, help patients, and give them a better and healthier future.