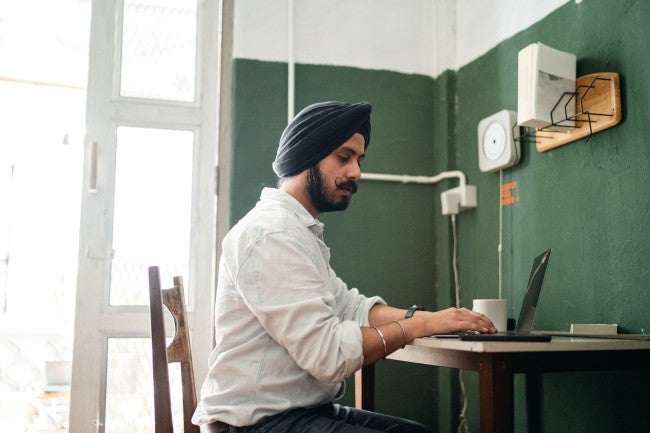 In today's fast-paced, ever-changing, and oftentimes uncertain workforce, it can be very easy to focus on day-to-day tasks and just completing the next "item to cross off of your list"—especially when balancing multiple priorities such as school, family, and work.  However, in order to develop and secure a satisfying career which encompasses your values, interests, skills, abilities, and career options, it is essential to take a step back and answer this important question—Are you managing your career or is your career managing YOU?   Chances are, if you have not taken the opportunity to explore possibilities for your degree, have not pursued jobs beyond those that have "fallen into your lap," have not developed and promoted your professional brand, have not recently developed your professional network, and have not reflected on career setbacks, your career may be managing you.  The good news is that if you find yourself in this situation, there are several specific steps that you may take to place you in the driver's seat for managing your own career success.
In order to gain more control and oversight of your own career management, there are five essential steps that you can take called the Five P's of Career Management.  The Five P's correspond to: Possibility, Presence, People, Perspective, and Perseverance. WGU Career and Professional Development is available to assist you with each of these important elements.
 Possibility—Have you recently conducted research or exploration related to the potential career titles and areas of employment for your degree?  Have you viewed the career development information related to your degree in WGU's individual Degree Guides?  Have you considered your list of "must-haves" and "preferred" for the next step in your career?  Considering this step and developing an informed understanding of potential career routes for your degree and situation is paramount to personal career management.  It is difficult to arrive at your destination if you do not have direction.
Presence—Have you recently reflected upon your professional brand while considering why you do what you do (your WHY), how you want to be known by others consistently in a professional setting, and what sets you apart from others in your field?  Have you appropriately communicated your professional brand through your LinkedIn Profile?  Have you also recently updated your resume and/or cover letter to reflect your professional brand and skills?  Have you polished your interviewing skills to reflect your top skills and relay your passion for the next step in your career?  WGU Career and Professional Development provides assistance with LinkedIn Profile reviews, resume/cover letter reviews, both through appointments and via e-mail, as well as assistance with mock interviews by appointment.  You may also obtain additional assistance with interview preparation by utilizing the interview preparation platform Big Interview, which may be accessed in the "Resources" section of Handshake.
People—Have you recently checked in on the status of your professional network?  Are you transitioning from one field to another? Possessing a strong professional network is vital when searching for that next opportunity—especially since approximately 80% of positions are located through the hidden job market.  Access professional networking tips to assist you with managing your professional network.
Perspective—Are you feeling doubtful about your ability to secure a new opportunity?  Are you feeling stressed or burned out from the job search because you are applying for multiple positions and not receiving any word back from employers?  Are you recovering from a recent job loss and/or from a negative career experience?  Maintaining proper perspective during a job search is essential in order to promote self-care and to prevent negativity from spilling over into your recent job searches.  Effective career self-management includes understanding factors which may skew your perspective and prevent success. 
Perseverance—Do you have a "Plan B" secured in the event that you are not able to obtain your top job choice during a certain period of time?  Have you considered how your past work history and recent academic experience may translate into transferable skills for multiple roles if you find yourself needing to do so?  Are you able to recall a time when you overcame adversity in a professional setting?  You may also recall an instance of when someone important or influential to you has overcome a challenge to their own career path. Responding to these reflective questions can contribute to your career perseverance, which is paramount for effective career management—especially during uncertain times.
By taking into consideration the "Five P's of Career Management," you are taking a proactive approach to assuring that you have more control over your career outcomes.  Career development is a lifelong process, and revisiting these elements during different stages in your career will allow you to decipher those most important criteria and factors along the way. If you are wanting to discuss any of these elements in greater detail, please feel free to contact WGU Career and Professional Development; we are here to support you during each step of your career journey!