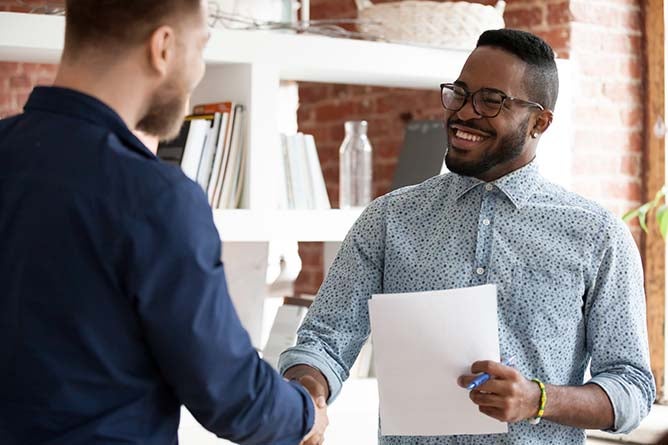 Feeling unprepared for your job interview? Big Interview can help! WGU Career & Professional Development is pleased to offer WGU students and alumni access to Big Interview, a free and comprehensive interview preparation and practice system. 
Big Interview will get you feeling confident, prepared, and ready to ace your next interview. The system walks you through crafting winning answers in just 4 easy steps and then helps you practice them to perfection.

Each feature within Big Interview meets you exactly where you are at in the process of learning how to interview effectively. Whether you need to learn the basics of job interviewing, need assistance building your answer to a very difficult interview question, or need to fine-tune your delivery as you answer questions, Big Interview is here to help.

4 helpful features of Big Interview:
Learn: Written curriculum and video tutorials teach you everything you need to know about interviewing. Learn to master it all from interviewing fundamentals to preparation, example answers, common mistakes and much more.
Prepare: Build answers to behavioral interview questions using the successful S.T.A.R. method and learn how to create effective answers to even the most difficult interview questions. Focus on questions commonly asked in your industry for tailored and individualized preparation.
Practice: Put your preparation into practice! Record, review and share your practice videos with Career & Professional Development for personalized feedback.
Explore: Access to 150+ Big Interview blog posts all about interviewing and career management! Use the blog's search tool to find posts by keywords that address your specific needs, view the top 10 blog posts to learn how to answer all kinds of interview questions, and access numerous tutorials to teach you all the "how to's" of career success.
Learn more now and create an account on Big Interview by visiting our Interviewing Resources page.
For questions and personalized, one-on-one career support, contact WGU Career & Professional Development today.