Have you ever felt like you have reached a "dead end" when searching for specific job titles in large search engines? Or have you asked yourself exactly what positions you might qualify for given your new degree? 
Instead of searching solely for one position title (or a few), broaden the scope of your job search by focusing on where you want to work! By visiting employer's direct websites and job openings, you can discover the wide array of position titles you may be qualified for quickly and easily.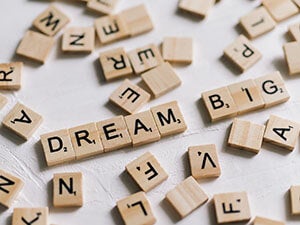 To get started answer each of the questions below based on your current thinking.

What kind of work environment do you want?
What kind of company culture do you prefer?
What kind of organization do you want to work for?
Once you have answered these questions, consider developing a larger "Target Employer List" to help provide a foundation for your job search.
Dream Big – What comes to mind when you think of your dream companies? After you have come up with dream organizations, research related employers and add them to your list. 
Use LinkedIn to Research Employers – Leverage the Find Alumni tool on LinkedIn to filter through WGU students and alumni by Where they live, Where they work and What they do.  Find a title you want? What companies do they work for? Write them down on your list.  
Explore WGU Handshake – Research employers in WGU Handshake to discover employers near you. Look through employer reviews. Find and connect with WGU alumni at organizations of interest.  Write down companies that you want to research further.
Ask Friends – Your friends know you and they may know of employers to consider. Ask your friends which employers to add to your list and where their other friends work. Use your informal network to gather information!
Organize the list by employer name, a short phrase to remind you of what the employer does, and a URL for the employer's website. Once you have completed your list, spend some time visiting each company's website to learn more about their organization and current openings. What positions are you currently qualified for, and what roles do you see that may be of future interest? 

For individual assistance in researching employers, or for help with additional career questions, please contact WGU Career & Professional Development.