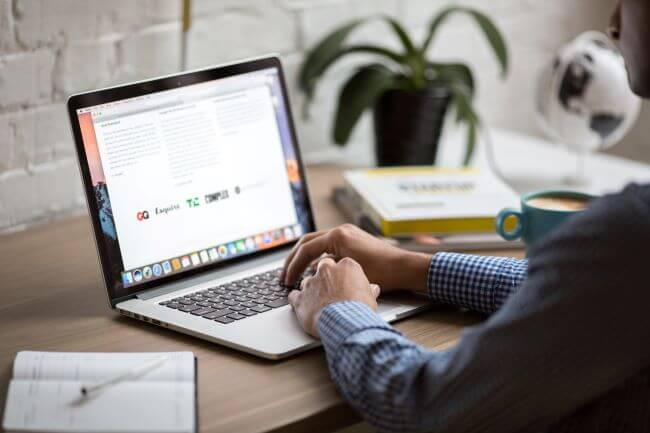 Two months into the launch of WGU's new 24/7 career management platform, WGU Handshake, you may be wondering what else the system can provide beyond job and internship postings. While one of the primary reasons you may login, activate your account, and complete your profile is to view and apply for jobs, WGU Handshake has a lot more under the hood than meets the eye. You may be a career starter, career changer, or career advancer; and your career needs may look different than your peers. Let's look at how else you can use WGU Handshake beyond searching for jobs.
1. Connect directly with employers in every industry across the country.
Don't see a job posted by a company you want to work for? Navigate to the 'Employers' tab within the 'Jobs' section. Use keyword searches to find any number of 500K+ employers using Handshake for recruiting. Search based on location, employers with reviews, employer size, industry and labels. Click on an employer's name to learn more, watch videos about the company, view Q&A's about the organization, view students at all Handshake universities who have worked there, read reviews on employment and the interview process and follow the company to be alerted when they post a new job or internship. Check out their contact information to reach out to the company directly or email staff if they are publicly listed. Take charge of your search with the employer directory!
2. Did you know that Handshake is on mobile?
Busy, and find yourself frequently away from your computer? Use the iOS or Android app to connect with opportunities anytime, anywhere. Register for employer events right from your phone and apply to jobs in two taps with Quick Apply. Make sure you use WGU single sign-on to login and activate mobile on your phone!
3. Learn from other student's/alumni experiences.
On the home screen, tap 'Q&A' to explore questions that other students across the country are asking and answering. Browse trending Q&A topics, view recently asked questions, ask your own questions to the student Handshake community, or contribute your own answers based on employment experience or navigating through a company's interview process. Take advantage of the other peer-to-peer feature by clicking the 'Students' tab at the top of the home screen. View students and alumni at all Handshake universities across the country and search for people specifically based on name, WGU only, school year, major and previous employers. Want to know more about someone's experience at a particular employer - reach out to them through the messaging feature to start a conversation!
4. Register for in-person and virtual events.
View events based on type, employer, labels, and event date. Search for career fairs, favorite events, and see who and how many other students from WGU are attending. Get connected to and in front of employers who are sharing about hiring opportunities through professional development or hiring events.
5. Explore additional resources.
Within the 'Career Services' tab at the top of the home screen, click on 'Resources'. Here you can view resource articles, including How to Avoid Fraudulent Job/Internship Postings, Interview Resources including a link to Big Interview preparation and practice system, Professional Development Resources which features resources like LinkedIn Learning, Night Owl Network, and Mind Edge, and additional timely articles. 
WGU Handshake is so much more than a job board. Take charge of your career with Handshake features like employer search, the Handshake mobile app, peer-to-peer features, events, and the resource library. 
Log in to WGU Handshake today to get started!