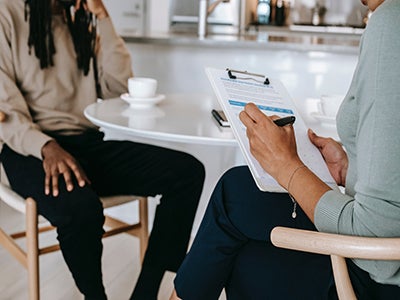 "Soft skills," is a term often used to describe non-technical skills such as creative problem-solving, adaptability, interpersonal communication, and time management.  Employers used to consider these important for a job applicant.  Now, they consider them essential.  
However, according to a 2019 report by Morning Consult for Cenege, an edtech and services company, many employers report that they are having trouble finding candidates that can effectively prove these in-demand skills.

Listing skills such as emotional intelligence, creativity, adaptability, persuasion, and collaboration on your resume and profile is not enough.  To stand out from the other candidates, you must clearly articulate how you apply these skills in your work experience. 

Start by familiarizing yourself with the terms.  LinkedIn Learning identified creativity, persuasion, collaboration, adaptability, and emotional intelligence as the top 5 soft skills for 2020.

Next, identify any skills that you need to develop.  Sharing about setting a personal learning goal and the action steps you took to achieve success shows agency and growth mindset.  Learn 3 strategies for honing your soft skills here.
Collect concrete examples of how you use your soft skills to accomplish measurable outcomes.  Use the SBI Model (Situation, Behavior, Impact) to structure your examples.  The SBI Model is a powerful tool for providing feedback.  You prove effective communication skills by using it to convey a personal experience.  Describe the situation that required you to use a specific soft skill.  Then, describe how you showed the skill through your behavior.  How did you respond?  What actions did you take?  Finally, highlight the positive impact you had. 
Set yourself apart from the crowd by proving your soft skill competence.  Speaking with fluency about the skills, sharing ways in which you have developed your own skill set, and clearly articulating examples in which you have used your skills for success will identify you as a power player for employers. 

Contact Career & Professional Development today to further explore how enhancing and utilizing soft skills can help you reach your career goals!