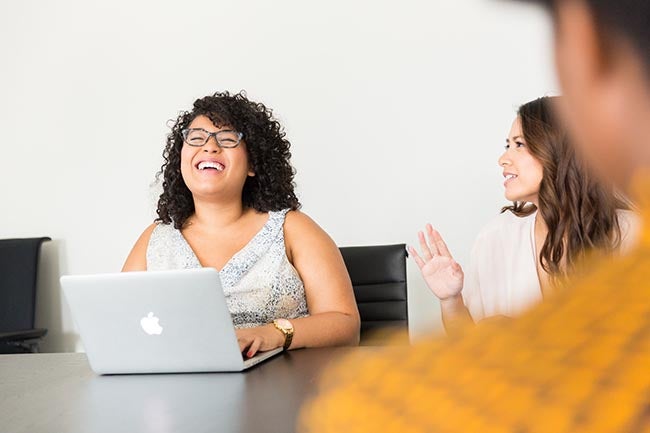 No matter where your career takes you, you will acquire a set of transferable skills that can be used throughout your professional journey.  Transferable skills are qualities that you deliberately or inadvertently acquire during your career experiences. Your transferable skills are often developed from conquering situations outside of training. Generally, your skills are often activated when during times of quick-thinking or problem solving. For example, resolving escalations, acting on behalf of your supervisor, or working collaboratively with others on a project.
Employers often request a combination of skills when posting positions for new team members. Use your resume and cover letter to highlight the hard and soft skills you possess. As you embark on opportunities to grow your career, consider how you can apply your skills to conquer new challenges in the workforce.  Before applying, carefully read through the job description, locate the skills being requested and think of examples when you used the same skill set in prior positions or your current role. Use your response to answer potential interview questions that prompt you share a situation, task, action, and result.

Why are these skills important?  First, they can be taught to you, but your style and usage of them are self-created.  Secondly, they are all yours to keep.  If you are embarking on a job search, a career switcher, or polishing your resume', transferable skills help to grow your career.  Unlike a certification, transferrable skills do not expire. They can be applied in a professional, personal, or social setting. What transferrable skills are employers looking for?  Forbes has identified 7 of the most requested transferable skills.

Forbes' top transferable skills requested by employers:

Leadership
Creativity
Teamwork
Multitasking
Critical Thinking
Communication
Technical
3 ways to show off your transferable skills to employers:
Tangible Proof- Use examples in your cover letter or Linkedin profile, of results you delivered that have impacted your organization.  Review the Accomplishment Statement Worksheet and Questions to Ask Yourself for Accomplishment Statements to ensure you have highlighted your most notable transferable skills that can set you apart from other applicants.
Social Proof- Request Linkedin endorsements from co-workers and other professionals who can share highlights of your career skills.

Interview Proof- Answering behavioral interview questions or participating in an interview using the STAR method provides an opportunity for you to explain your top transferable skills.  Career & Professional Development offers excellent Interview Preparation resources to help you enhance your skills, anticipate interview questions, and practice. Contact us to schedule an appointment for interview practicing and preparation support.

"These are skills we can take wherever we go in life, no matter what we do."

-Millie Hogue
Sources:

https://www.flexjobs.com/blog/post/transferable-skills/
https://www.forbes.com/sites/nextavenue/2018/02/09/the-7-transferable-skills-to-help-you-change-care...