At WGU, we have been planning new ways to help you prepare for your job search and connect with employers virtually.  
In the next month we are excited to bring you THREE Career Fairs in a virtual format. The Handshake virtual career fair module is a next-generation engagement experience for universities, students, and employers alike. 

Explore employers.  

Interested to know who is attending the virtual career fairs? Check out the Events Page in WGU Handshake and use the Career Fair filter to: 

View more information about the event
View the full list of employer attendees 
Follow employers you are interested in connecting with at the fair 
Get registered to attend!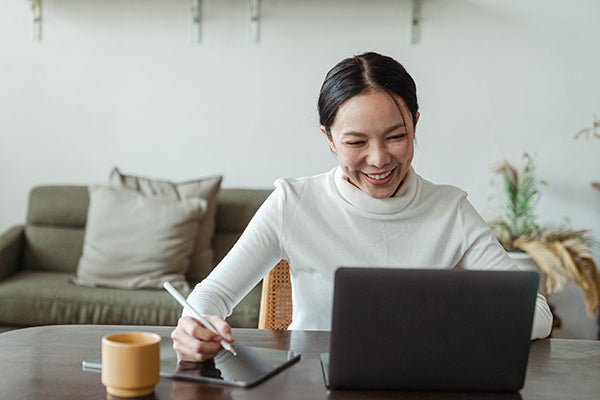 Get Registered Today! Which fair will you attend? 
If you are not seeing a fair that relates to your field, do not worry! Please monitor the Career & Professional Development website for future events.  

Prepare for the Event. 

A career fair, whether in-person or virtual, is a great way to learn about potential employers and job opportunities while building your professional network. 

It is important to understand the Handshake virtual fairs platform and how it works, but it is equally important to get prepared! Position yourself for success by attending an upcoming Career & Professional Development event or by reading the following Handshake blog articles on to how to excel in a virtual recruiting environment. 

Career Preparation Events 

Search and attend an upcoming Career Fair Prep Event hosted by WGU Career & Professional Development! We have webinars to help you succeed at a Virtual Career Fair, and even employer and career advisor panels. Check out your options today! 

Additional Handshake Resources 

Contact Career & Professional Development with any questions! We look forward to seeing you at one of our upcoming fairs!