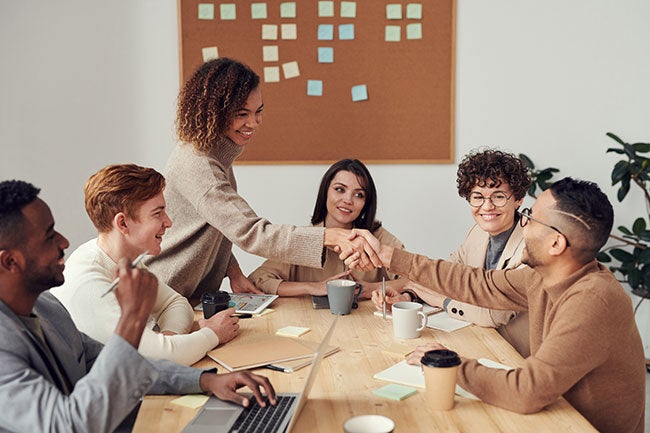 Many organizations 'talk the talk' when it comes to diversity and inclusion, but there's still a long way to go. Women and people of color remain underrepresented in positions of power. Less than 7% of Fortune 500 CEOs are female, and less than 1% are Black.
An organization's culture can be just as important to your job satisfaction and growth potential as your job title or responsibilities. So, how can you tell if a company is 'walking the walk' before accepting a job offer? Here are several ways to check to see if a company is taking their commitment to diversity, equity, and inclusion (DEI) seriously:

Start with the job description. Does it discuss the organization's commitment to diversity, or does it just have the standard EEOC (Equal Employment Opportunity Commission) language at the end of the description? Is the role itself expected to contribute to or support the company's diversity and inclusion efforts? An organization that is taking its DEI work seriously will likely have its commitment woven throughout the description of the company, the role, and its hiring practices. A boilerplate EEOC statement that could be included at the end of any job description might mean that they're not thinking about their DEI efforts holistically.
Review the company's website closely. Do they share specific actions they're taking to support an inclusive culture? Are the C-Suite and board of directors diverse? Do they have a DEI office or leadership position? If a company isn't willing to commit to staffing a position or team, they may not be backing their DEI statements up with enough resources.
Research, research, research. Start with the organization's website and LinkedIn page. Have they received any accolades for their DEI work or organizational culture? Are they being recognized by any relevant, diversity-oriented organizations? You can also look at employee reviews at sites such as Glassdoor to get a sense of employees' past experiences. A single bad experience may not be indicative of an organization-wide issue, but you may be able to identify patterns – good or bad – when it comes to organizational culture and support for new hires. 
Talk with current or former employees. Informational interviews, brief career conversations with people in roles and/or employers of interest, are a great tool for learning more about an organization. You can tap into the extensive WGU network via Handshake or the LinkedIn Alumni Tool to find people in your area and field.
Ask in your interview(s). If an organization's commitment to diversity, equity and inclusion is a priority for you, make sure you ask about it in the job interview. Try to ask questions that prompt more detailed answers and that can't be answered with generalities. For example, asking how the company specifically supports underrepresented staff will be more revealing than asking about the company's culture generally.
If you'd like to discuss your employer research, networking, or interview strategies, please visit Career & Professional Development's website to schedule an appointment and learn about our drop-in hours.
Source:

https://www.businessinsider.com/how-to-tell-if-company-cares-about-diverse-employees-inclusion