Teaching can be incredibly rewarding. It's a calling for some people, but it's not for everyone, forever. You may be a recent graduate who wants to pursue a career outside of the classroom or you may have significant teaching experience and want to try something new. Either way, your degree has prepared you for a variety of careers. Here are just a few common pathways to consider.
Opportunities Within Education, Outside of the Classroom

There are many education-related careers that will directly connect to your degree and training. For example, if you want to stay in formal K-12 education, you could pursue a career in:

school administration
instructional coordination
counseling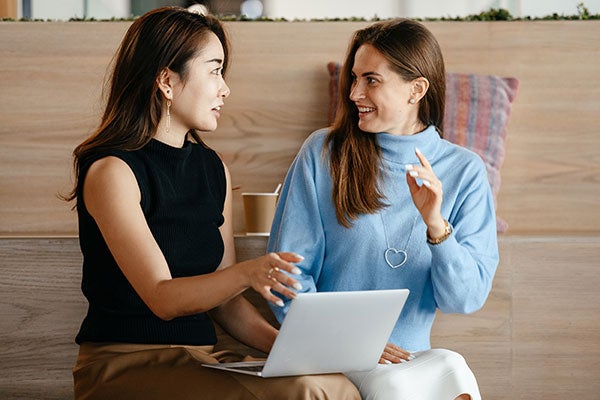 The benefits of these pathways are that you could continue to work in schools and leverage your education while not formally teaching. These careers may require additional education or training, so be sure to use occupational research resources to learn more about specific careers of interest.
You can also continue to work directly with learners through informal education, such as programs offered by museums, zoos, and science centers. This is a great way to focus on a specific subject that you're passionate about while getting to work with a wider diversity of learners and having more freedom to get creative with your curriculum. Many positions require only a bachelor's degree and having a teaching certificate and classroom experience can mean you're qualified for more senior roles.

If you'd like to work with students farther along their academic journey, higher education may be a good fit for you. For example, counselors work with current and prospective students in:

admissions
academics
career advising
These positions are core to most any institution, so you can look at large universities, liberal arts colleges, community colleges, and even more specialized institutions, such as art or culinary schools. Higher education job boards, such as Higher Ed Jobs, can be a great place to start looking for opportunities.

There are many ways to use your degree outside of providing direct instruction and support to students, too. For example, you're probably familiar with the many materials that it takes to teach, such as textbooks, workbooks, lab kits, and test prep materials. The companies that produce these materials often hire people with a teaching background to design and sell their products, as teachers offer both subject matter expertise and classroom experience.

Leverage Your Transferable Skills to Expand Your Career Horizon

The skills that served you well in your degree program, such communication, organization, and the ability to engage and motivate people, are in high demand and transferable to many other careers. One common pathway is in human resources and talent development. Training and development specialists, for example, design or conduct work-related training programs to improve individual skills and organizational performance. Your teaching experience and knowledge of different teaching strategies would serve you well in this career, and it provides the opportunity to grow into a management role, overseeing an organization's programs and instructors. If you're tech-savvy, you may consider additional training in learning management systems (LMS), so that you can create and deliver trainings virtually through these online platforms.

Additional education may be required for some of these pathways. Be sure to check out the Professional Development Resources available to you through WGU. Career & Professional Development is here to assist you with planning your next career move. You can contact us and access our career planning resources here.