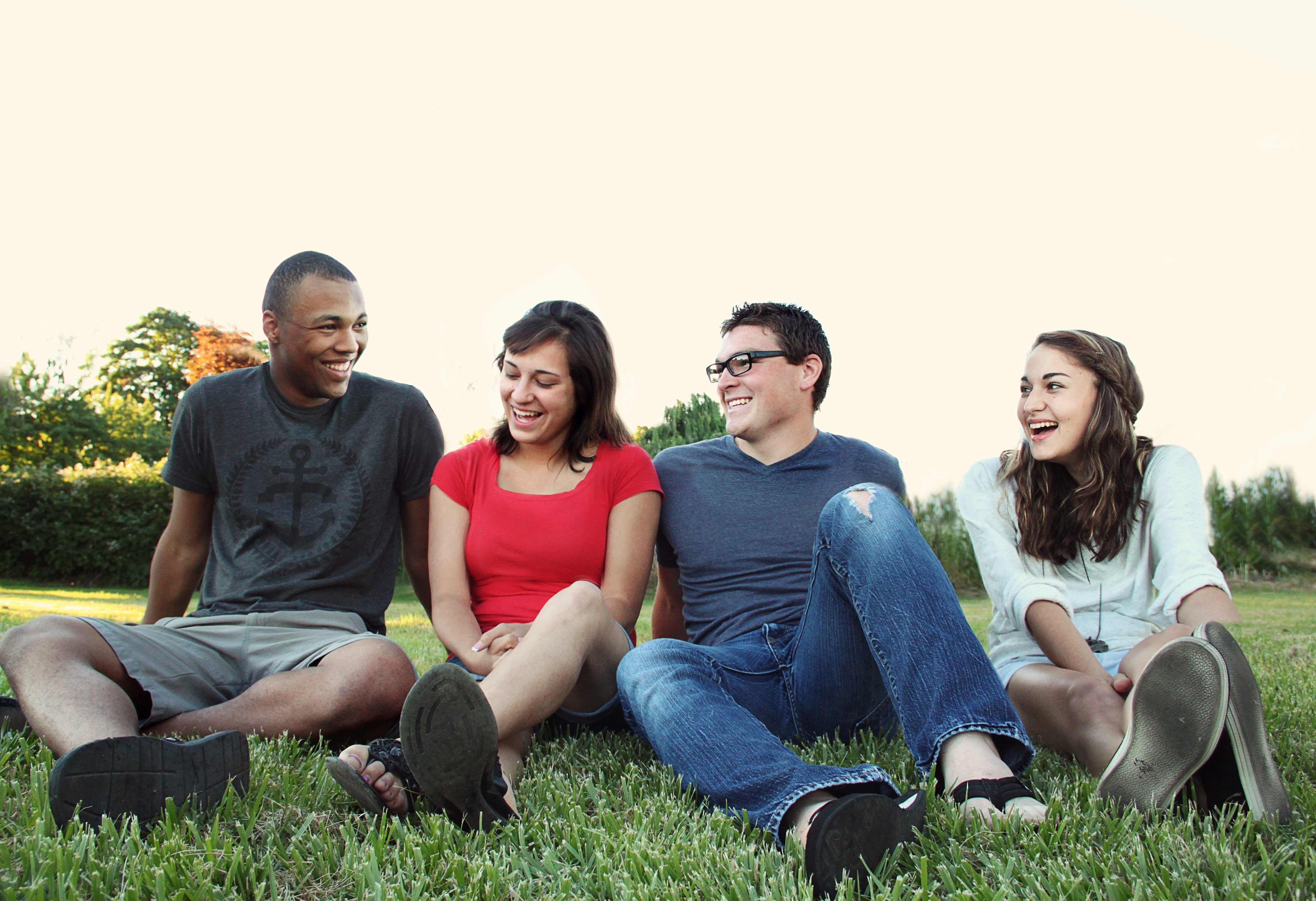 by Dr. Nicole Barbaro, WGU Labs
After two years of socializing and learning behind a screen, some would have expected students' first steps on a college campus to be filled with an overwhelming sense of relief and joy. That was undoubtedly the experience of many this past Fall. But for other freshmen and sophomores who were navigating campus life for the first time, the transition to in-person learning—and in-person socializing—wasn't exactly easy.
Making friends has always been a challenge new students must overcome when embarking on their college careers. But as numerous members of the College Innovation Network (CIN)—a network of 10 institutions leveraging technology to build learning communities where all students belong—have voiced, today's students are finding it especially hard to socialize after getting used to these interactions happening online. Wall Street Journal writer Julie Jargon recently quoted a student from San Jose University who explained, "When I was in elementary school or middle school, if I wanted to talk to someone new, I would go up to them and try to strike up a conversation. Now it feels weird to talk to anybody new without first connecting on social media."
As higher ed continues to suffer from low enrollment and disengagement—undoubtedly exacerbated by the pandemic—it's never been more important to help students form meaningful connections which are known to increase persistence. For instance, a 2021 research study from the University of Pittsburgh showed that incoming students who had friends on campus earned higher grades in introductory courses, and showed greater retention than those without.

In the past, posting flyers for academic clubs or student organizations were tried and true methods for helping students form connections. But just as Nextdoor helped neighbors connect more efficiently through their app, today's tech-savvy students need a more efficient way to connect with others that feels comfortable and familiar to them. To that end, I led a CIN research study to understand how technology could be harnessed to help students make real-life friendships.  
The newly published report shares how California University of Pennsylvania (Cal U) and Loyola University, New Orleans (Loyola) implemented a peer engagement appprior to the start of the Fall 2021 semester. On the app, students can share their interests and join social groups based on any number of commonalities, be it an affinity for music from the early 2000s, a love for dogs, or a passion for true crime documentaries.
The results showed that 91% of users made at least one peer connection on the app, and those who used the app reported significantly greater peer connectedness than non-users. Relative to non-users, 12% more users agreed to feeling connected to their peers, and 17% more users agreed they enjoyed getting to know their peers.  
While these results were exciting in and of themselves, we were particularly interested in understanding how these connections transitioned into real-world connections. Nearly half of users—41%—reported making at least one "real-world" connection on the app. Though counterintuitive, this suggests that helping students form online connections through thoughtfully designed EdTech can be an effective strategy for forming real-world, offline connections. As students gradually climb out of the pandemic's social slump, this is more critical now than ever.
Elizabeth Rainey, Executive Director of Pan-American Life Student Success Center at Loyola, explained, "We know from 40+ years of retention research that folks need to feel they belong to remain engaged and enrolled. COVID-19 interrupted the traditional ways of building connections through big campus events and student organizations, but technology allows for a less overwhelming and safer way to connect." Our hope at CIN is that the insights from this research will provide institutions with an additional pathway for improving student success and persistence.
Not all peer engagement tech is created equal
It's important to note that schools aren't likely to achieve the same results by using any peer-engagement app. One factor that made this intervention an effective means for helping students build connections is that it was specifically built around helping students find others with similar interests. Although students on campus share the common goal of furthering their education, they have full lives beyond the classroom. Ample opportunities exist to meet others in their courses, but how can students find others who are just as into Anime, Minecraft, or Thrifting?  
Dale Hall, Assistant Director for Student Life at Loyola, explained, "There is a better sense of connectivity and empathy when students know one another on a level deeper than a classmate, floor buddy, or someone they've seen on campus." For this reason, it's not enough to leverage apps or organize events that simply introduce students. To help students form meaningful connections, administrators should find creative ways for students to share their hobbies and extracurricular interests with each other.
It's also imperative that engagement tools be designed as a springboard for connections, not the end point of them. Whereas most social apps leverage media and other forms of content to keep users engaged on the app for as long as possible, the app the two schools implemented is text-based, prioritizing function over entertainment. Intuitive UX is important, but engagement tools shouldn't limit students' connections to only the app. By focusing on connecting students with common interests and hobbies, students are motivated to make plans to connect offline and form new friendships.
As modes of connection become increasingly tech-based, it's important to not forget that real-life connections are crucial for student success—both socially and academically. By leveraging technology to spark potential connections between students who would typically not meet organically, we can help students grow their friendships, social networks, and ultimately, their futures.