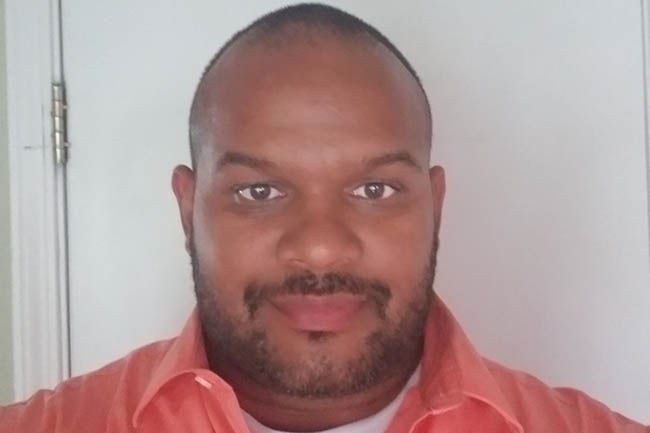 Melvin Bolden is a recent graduate of WGU Indiana who is equipped with the grit and persistence to rise to any challenge. After years of working his way up through the ranks in the restaurant industry, Melvin quickly noticed it consumed his weekends and ultimately missed out on valuable time with his children. That's when he decided to dig in and pursue a nursing career. Thanks to the online capabilities and flexibility WGU Indiana has to offer, Melvin was able to earn a bachelor's and master's degree in nursing. He is now a nursing instructor and part-time lab instructor. Learn more about Melvin's journey and what new goals he's set for himself now that he has this credential in his toolbox.
What led you to pursue a degree from WGU Indiana?

I wanted to go back to school to get my bachelor's degree, but I did not want to have to sit in class all of the time. The governor of Indiana had a commercial talking about WGU, so I decided to look at it. The program at WGU has helped me through my career. I'm now currently working as a full-time nursing instructor and part-time lab instructor at WGU. I'm hoping to get a full-time job at WGU.

What drew you to a career in healthcare?

The short answer is my wife. The longer answer? Growing up, I did fairly well in school. But no one ever talked to me about going to college. I worked in restaurants and worked my way up quickly. I was a restaurant manager when I met my wife. I worked about six months without having a weekend off and felt like I was not being the father I needed to be for my kids. I told my wife I needed to go to college and get a degree, but I didn't know what path to pursue. My wife, who was already a nurse, stated that she thought I would be a good nurse. I started the prerequisite and it was incredible. Now 15 years later, my life is amazing.

How has this past year changed your perspective on a career in healthcare?

The past year has given me a new perspective in healthcare. Everyone working in healthcare and on the frontlines is amazing. The world would be much different if we didn't have excellent healthcare workers out there.

What challenges have you faced in your pursuit for leveling up in your career?

I have had a few situations where some of my leaders were not supportive for me to continue with my education. I continued my education and showed that I can be an incredible leader at the same time. At a previous job, one of the leaders made a pretty racial comment. I informed higher ups that I felt the comment was inappropriate and I was told that I shouldn't be so sensitive. I decided to report it to corporate along with four other individuals and corporate said they didn't think she meant any harm. That experience let me know that I didn't want to work for a company like that.

What are your short and long-term goals?

My short term goal is to work for WGU full-time. I would love to be the director of nursing for the state of Indiana someday.

What advice would you give someone who might feel called to a particular career path, but not sure where to start?

WGU was an incredible opportunity for me. If you are motivated, you can complete your degree and help shape the future in nursing. Nursing needs excellent and caring people to help shape the future.