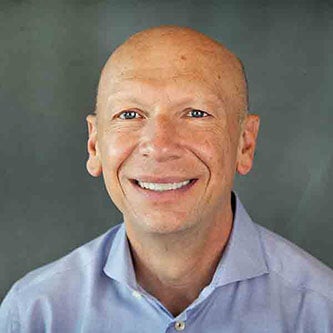 With more than 20 years of leadership experience as president and CEO in the healthcare industry – including venture, private equity, public (IPO), and public service environments – Rick Brajer knows a thing or two about the healthcare landscape in North Carolina.
Recently, Brajer served as Secretary of the North Carolina Department of Health and Human Services (DHHS), where he led system-wide reform efforts through public service. This was a cabinet-level position for a $20 billion agency with approximately 15,000 employees.
In addition to serving on the WGU North Carolina Board of Advisors, he currently serves on the Board of Visitors at UNC Chapel Hill. Brajer has a master's degree in business administration from the Stanford Graduate School of Business and an undergraduate degree in chemical engineering from Purdue University.
What attracted you to serve as an advisor for WGU North Carolina?
During my time as Secretary at DHHS I had the chance to work with Chancellor Catherine Truitt and was impressed by her strong leadership and passion for education. Additionally, I am a first-generation American and my family and I benefited greatly from the freedoms in this country, including education. I believe in expanding opportunities for Americans regardless of background or origin to help them climb the economic ladder. I see the role of education in our communities as a tide that lifts all ships. Education can be an important social determinant of health. Education leads to work, which leads to improved self-esteem, broader relationships and better overall health.
What do you hope to contribute to WGU during your tenure?
I hope to be an able and engaged advisor, as well as a cheerleader for Catherine and her team, so we can encourage these students to fight the good fight. I also want to share in the potential that comes along with this transformation in healthcare education. Thanks to what WGU is doing by making advanced education accessible and affordable to all, people no longer have to be sitting in a chair in a classroom but can be learning in a setting of their choosing.
Where do you see WGU fitting into the higher-education landscape in North Carolina?
WGU is helping to prepare people for work that matters. It's serving working adults who want to strengthen their qualifications for career growth or reposition themselves for a job that society values in an economically moral way. With this model, the wealth transfer goes back to the student, not the university. WGU offers a meaningful ROI for the student. 
What do you see as the three most significant economic trends or issues affecting North Carolina and the state's business community over the next 24 months?
1. North Carolina is roughly the tenth largest state in terms of GDP and will likely become seventh in the next five years. It will need a ready and able workforce to sustain that growth. The workforce is the fuel for the fire of our economic growth.
2. We need to continue to cultivate a business-friendly economic environment with not only low taxes but also infrastructure that supports economic activity and development, from transportation and education to high-quality healthcare.
3. We need strong political leadership both at state and local levels that demonstrates that there is inherent value in work and believes that work is intrinsically positive in people's lives and contributes to better health, stability and engagement. 
What needs to happen in the state to ensure WGU North Carolina can fulfill its mission?
Collaborative partnerships with institutions that will feed students into this platform will be critical. Second, making sure that WGU has funding streams to build awareness of the platform. I never look at billboards, but now whenever I happen to look at a billboard or TV commercial, it's WGU! We need to continue building that momentum so that when people search for online universities or platforms, WGU is at the top of the list. 
Looking back on your career, what are the two or three most important "lessons" you've picked up that you'd like to share with prospective students?
I benefited tremendously from working my way through school. Deciding what I wanted to study and funding my own education provided me with work experience that was desirable to companies looking to hire me after college.  
It is so important to continue to learn after you get your undergraduate degree. There are so many platforms available today, like the programs offered through WGU North Carolina, to help you stay fresh, current and keep a vibrant mind.
I have benefited in my career from being able to write and speak in a clear and concise way. These seemingly basic skills are important in the workplace. Professionals should be thinking about how they are going to improve and craft their skill of writing. What will they read? Will it be the Wall Street Journal or People Magazine? (Hint: I read the Wall Street Journal!)