SALT LAKE CITY — Online, nonprofit, accredited Western Governors University (WGU) has appointed Claudia Galvez as senior community relations liaison to develop and nurture community outreach initiatives with human services organizations in the New York City metro area. The initiatives will focus on strategies to expand higher education opportunities to historically under-represented communities. The position promotes the value of WGU's programs and their ability to strengthen the lives of individuals, especially those living in poverty and people of color.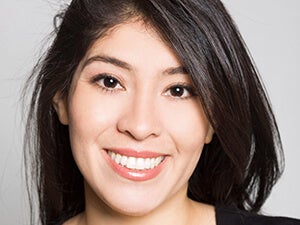 Claudia Galvez
Galvez comes to WGU with more than 10 years of experience in community engagement, advocacy, and job training programs that promote equity. As a global health and patient access associate at Pfizer Inc., Galvez managed partnerships with external organizations focused on helping to improve health equity across ethnic minorities and underserved communities in the U.S. Through Pfizer's Multicultural Center of Excellence, she partnered with patient advocacy groups, community groups, healthcare provider associations, and legislative caucuses to drive patient understanding of available services. During her seven-year tenure at Pfizer, she also held U.S. policy and emerging markets and established products roles. Prior to that, she managed employment programs for people experiencing homelessness in New York City.
"Claudia is filling a new role at WGU that embodies our mission to provide equitable education access to high-quality, low-cost competency-based degree programs that lead to in-demand, sustainable wage careers," said Rebecca Watts, Ph.D., regional vice president of the northeast region. "Her passion for improving lives through relationship building and advocacy will make a positive difference in helping us achieve our goals."  

Galvez holds a B.A. in international relations from Florida International University and an M.S. in international relations and diplomacy from Schiller International University. She volunteers her time for the Rainforest Alliance annual benefit gala and is multilingual in English, Spanish, and French.