Adapted from WellConnect Student Newsletter
We all experience disagreements with others at times in our lives—it is part of being human. It can be hard to think clearly when you find yourself amid a disagreement or difficult situation, especially one you weren't prepared for. 
Here are some tips you can utilize to help cool off a heated moment and can be applied to both in-person and online encounters.
Reframe the encounter in a constructive way. You could do this in your own head to help manage your reactions, or you could vocalize it in order to help others see the positive too. Can you steer the conversation toward a solution.
Manage your emotions. Stay calm, mindful, and don't forget to breathe. If you feel anger or other strong emotions, try to pause and not react right away. Often, we might do or say things we later regret when we feel angry. We can't control how others react, but we can control ourselves.
Don't add fuel to the fire. Avoid name-calling, personal attacks, and interrupting the other person while they're talking. Be tactful with your words.
Listen with an open mind and ask for clarification. Did the moment get heated due to a misunderstanding? Don't be afraid to ask for more information. Others have had different experiences than you; be open to learning and growing from the conversation.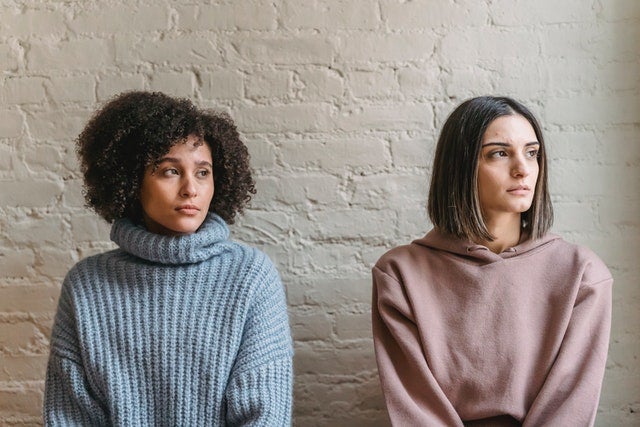 Practice validation. You don't have to agree with someone else in order to validate them. Show you are paying attention to their perspective and try to understand where they are coming from. 
Change the subject. If you can sense a conversation getting heated, be proactive and transition into a new topic. Another thing to consider is whether it is even worth broaching a controversial subject in the first place. Sometimes it's better to just keep it light. 
Lighten the mood. This might be helpful for someone you have a close relationship with—mention an inside joke or something else that could help lower the tension. 
Agree to disagree. Often after a debate, neither person's mind has been changed. That's okay. Shake hands and don't carry any resentment.
Suggest taking a break and revisiting the topic later, especially if you feel yourself getting emotional and need time to cool off. 
Exit the encounter. If the other person continues the conversation after you suggest a timeout, excuse yourself and physically leave.