Adapted by WGU from WellConnect
For some, time management comes easily, and for others, it takes more of a concentrated effort. Whichever category you fall into, most people have some room to improve their time management skills to be more productive in everyday life. The following are some tips to help you effectively manage your time as a busy college student.
Plan ahead.
One of the best ways to efficiently manage your time is to plan ahead and prioritize your schedule. You can either keep a weekly to-do list, use a planner, or maybe even both— find what works for you to stay organized. By writing everything down, it helps ensure you don't forget anything. Be realistic about how long an item on your to-do list will take and what you have time for. It might be helpful to have one list for all school-related tasks and another for other responsibilities or use highlighters to categorize by color.
Prioritize schoolwork.
For school-related tasks, such as studying and completing performance and objective assessments, rank the tasks by level of difficulty.  If you need to study before taking the final objective assessment, prioritize your studying around concepts that are least familiar.  With performance assessments, break down the tasks into manageable sections.
Do a little each day.
It can be helpful to space tasks out and do a little at a time, especially when it comes to longer written assignments. Otherwise, it can feel stressful and daunting to try and complete an assignment in one study session. Try reserving shorter blocks of time throughout the week to work on an assignment.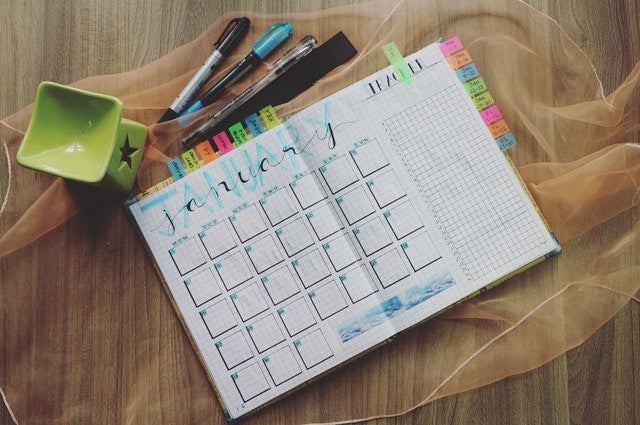 Manage distractions.
When you are focused on coursework or a task from your to-do list, minimize distractions so they don't detract from your productivity. Put your phone on silent and out of sight, and find a place to work where you won't be interrupted. If your roommates or family members are around, let them know ahead of time you will be studying and kindly ask them not to interrupt you. If background noises are bothersome, try putting headphones on and listening to classical music.
Find balance with a busy lifestyle.
It can be difficult to balance school and all the other obligations in your life. Remember: there are only so many hours in a day, which means you can't do it all. It's okay to say "no" to something that isn't a priority that week. Some weeks you might not have as much time for leisure or social activities. However, it is important to balance your workload with activities that help you de-stress and recharge. As you work through tasks on your to-do list, reward yourself with short breaks. It's important to get up, stretch and give your eyes a break periodically. Also, try to incorporate exercise or some type of physical activity into your schedule most days of the week, which often helps with focus and productivity when performing other tasks.