WGU Career & Professional Development
Resource Library
MSN - Nursing Informatics Career Resources
Information is power and provides insights when used as a part of an organization's decision-making. The more data you have—and the better you are at analyzing that data—the more you can improve the health of individuals and populations. 
Nursing informatics is a specialized role that requires a combination of clinical knowledge and information systems. Below are some resources that will help you prepare to showcase your most relevant skills as you begin your journey as a Nursing Informatics professional.
You have likely amassed hundreds of transferable skills throughout your career. It is important to identify and narrow in on the specific transferable skills that will be most valuable within Nursing Informatics.
Core Skills in Nursing Informatics: Nursing informatics requires a unique set of skills that represents a mix of technology, compliance, interpersonal and clinical skills. To help identify which of your skills match the requirements, review this list of core skills and select those that you have. This list is not all-inclusive  but will help you to highlight skills that will be most valuable to hiring managers. 
Review Nursing Informatics job postings and employer websites.
Review associated NI websites to generate a list of relevant transferable skills:
This step-by-step resume tutorial walks you through the entire process of building a resume that is visually appealing, accomplishment rich and appealing to hiring managers.
Download the resume sample in Word to use as a foundation to create your own resume.
 
After utilizing the resume tutorial and sample, a career advisor would be happy to provide a final review.  You can submit your resume for review to careers@wgu.edu. 
Review these guidelines and use the template to create a strong cover letter.
View a 6 minute webinar which walks you through the process of creating a customized cover letter.
Networking is an essential skill for professionals looking to break into a new field. if you would like a career specialist to review your networking strategy, feel free to email us at careers@wgu.edu to schedule an appointment.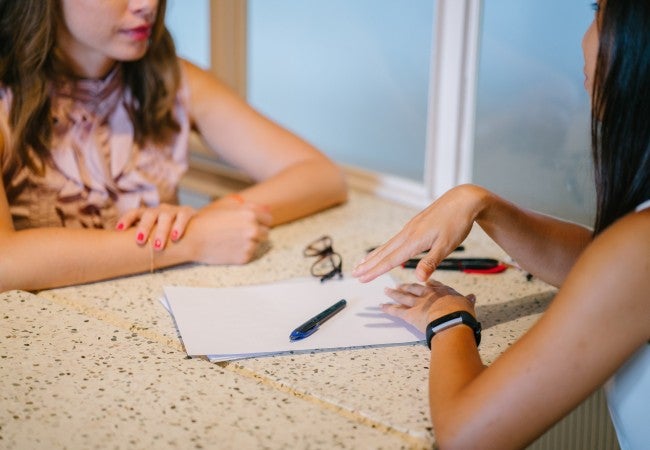 Big Interview - WGU Career & Professional Development is pleased to offer WGU students and alumni access to Big Interview, a free and comprehensive interview preparation and practice system.
Custom Nursing Informatics Interview Questions. Here are some specific questions provided from real-world interviews to help you prepare for your next interview.
After utilizing the Nursing Informatics interview tools, feel free to schedule a live practice interview with a career advisor by emailing careers@wgu.edu.