Your Path to Success Starts at WGU
APPLY NOW FOR A $5,000 SCHOLARSHIP
Apply to WGU today and learn more about our $5,000 Success in the Making Scholarship, specifically for residents in LA and surrounding counties.
APPLY NOW
Named a "Best Value School" by University Research & Review year after year.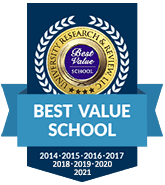 Online, Accredited Degree Programs Designed With You In Mind
Your pathway to success in education is not an individual journey. You are working and studying on behalf of your families – and often while in their company. At WGU, we understand how becoming an adult learner in LA can affect your education goals, which is why our personalized approach puts your individual journey at the forefront of your education. WGU works with you to find the best schedule for you and your family so that your success can be passed down for years to come.

Because it's not just higher education, it's success in the making.
Accredited Online Degree Programs. Earn a degree from an accredited online university, teaching you relevant skills that qualify you for the next steps in your career.
Affordable, Flat-Rate Tuition. Our tuition is different from our competitors. You are not charged by credit, meaning you can take as many classes as you can complete in a term for one low price. Plus, you can benefit from scholarships available on all degrees, including the $5,000 Success in the Making scholarship, specifically for Los Angeles residents.
Flexible Scheduling. Competency-based education means you learn relevant skills as fast as you're able, so you can graduate faster and save money.
Industry-Relevant Curriculum to Help You Stand Out. An online business degree from WGU allows you to boost your résumé and prepares you for raises, promotions, or a step into a new career field.
---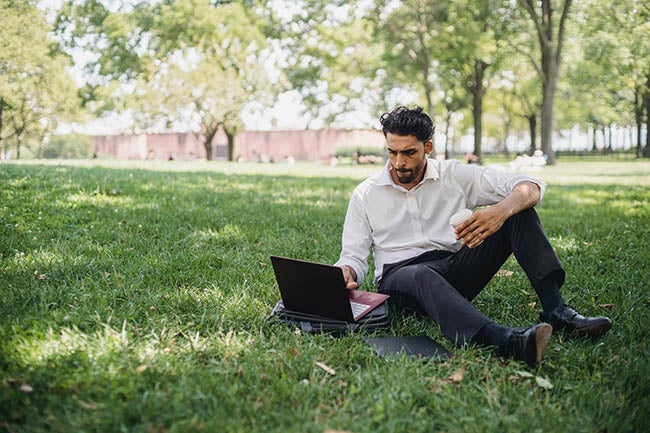 Flexible Degree Programs for Your Busy Life
Full-time work, family obligations, and a busy life. All of these things take a toll on your time. School should fit into your schedule, not the other way around. Decide if you want to do schoolwork on nights, weekends, in-between shifts, or while your children are at school. At WGU, entirely online, competency-based programs let you be in the driver's seat of your education. 
Affordable Degrees from a Respected, Online University
WGU's flat-rate tuition model allows you to take as many classes as you can fit in one term. Plus, WGU invests in your future by providing over $15 million in scholarships, most of them need-based, to help relieve some of the stress that can come with figuring out how to pay for school. Scholarships such as WGU's Success in the Making Scholarship are just one of the many ways WGU removes obstacles from your path toward achieving your educational goals and boosting your career opportunities.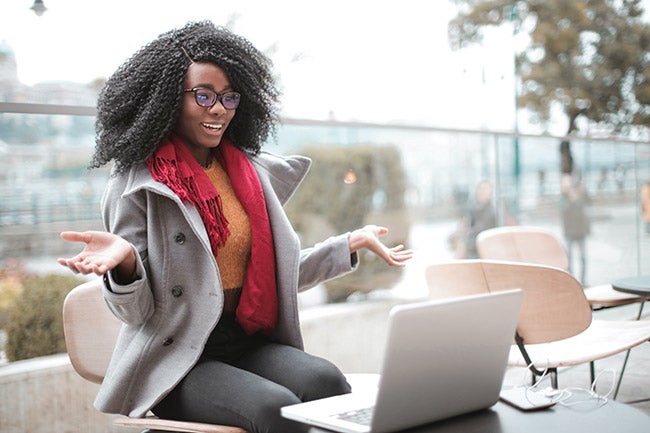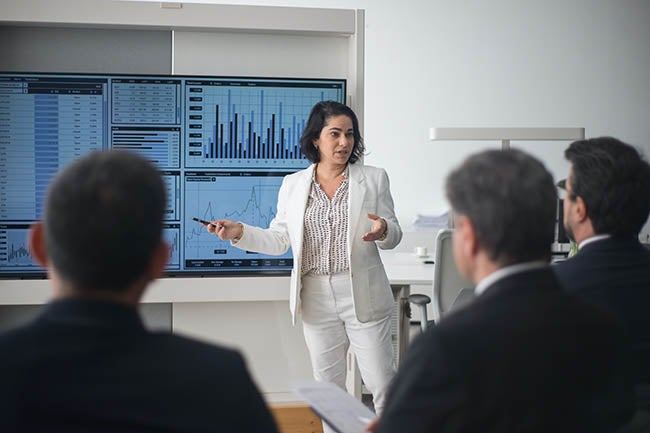 Industry Relevance and Accreditation Adds Value to Your Degree
WGU's industry-aligned content is led by relevant instructors and mentors contributing to a nationally and regionally accredited university. 87% of our WGU grads work in their degree field1—same percentage as schools costing much more.  When you graduate, you'll join a network of 230,000—and growing—fellow alumni coast to coast. No matter where you are, a fellow Night Owl is near. 
1 2021 Harris Poll
Earn Your Degree for About Half* of the Cost of Other Online Universities
*WGU average annual bachelor's tuition rates are 57% the national average, compared to national rates reported by the Integrated Postsecondary Education Data System. WGU average rate does not include rates for WGU Bachelor of Science, Nursing Prelicensure program.
WGU students pay half the tuition, and end up with half the debt of the national average.
Low, flat-rate tuition.
Graduate faster and with less debt.
Financial aid and scholarships available.
Online education with supportive faculty.
VA and military benefits accepted.
Great return on investment.
All course materials for a low flat fee.
Spend Less with Flat-Rate Tuition
You pay tuition per six-month term, not per course or credit. So when you move faster through your courses, you also lower your total bill!

Tuition rates effective August 1, 2021. Tuition covers unlimited courses per term. 
All programs: $145 per-term Resource Fee covers e-textbooks and learning resources, saving you thousands. Non-refundable $65 one-time application fee. Program fees and other fees: Some programs have small per-term or one-time fees specific to that program's costs. Your Enrollment Counselor can provide more information.
WGU Alumni Shine on the Job
97% of employers said that WGU graduates were prepared for their jobs.
95% of employers said they would hire another WGU graduate.
98% of employers said WGU graduates met or exceeded expectations.
Source: 2021 Harris Poll survey of 300 employers
Next Start Date
Start the 1st of any month—as soon as you complete enrollment!
We offer degree programs in four in-demand fields. Explore what else is available.