Western Governors University
Your path to a respected business degree.
SPECIAL OFFER
APPLY FOR FREE! Use code ROI on your application by July 31, 2017.
APPLY NOW
Named a "Best Value School" by University Research & Review for four consecutive years.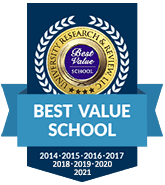 Invest in yourself: The ROI is impressive.
Increase your personal profit margin! The best way to build a strong future return is to invest wisely today. At WGU, the financial investment is surprisingly low, and a highly respected, industry-relevant business degree can help you realize those strong returns.

Save time and money! Get the most bang for your buck and the best use of your time. Personalized pacing so you progress at the speed of your learning, coupled with low flat-rate tuition. Adds up to big savings! See how it works.
See real results. Your bachelor's or master's degree comes with tangible benefits for your career and your bottom line.

Apply for a scholarship. WGU offers dozens of scholarships to help make your degree program even more affordable.

Find your business degree at WGU.
Earn a respected degree. Business school reinvented.
Find out why Harvard Business Review says we're the "real revolution in online education."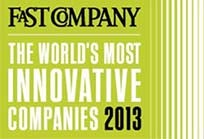 Spend less with flat-rate tuition.
You pay tuition per six-month term, not per course or credit. So when you move faster through your courses, you also lower your total bill!

All undergraduate programs (excluding BSN Prelicensure)
$3,225
B.S. Nursing (Prelicensure)
$4,800
Teachers College graduate programs
$3,240
College of Business graduate programs
$3,800
College of Information Technology graduate programs
$3,540
College of Health Professions graduate programs
$3,800
Tuition covers unlimited courses per term. 
All programs: $145 per-term Resource Fee covers e-textbooks and learning resources, saving you thousands. Non-refundable $65 one-time application fee. Program fees and other fees: Some programs have small per-term or one-time fees specific to that program's costs. Your Enrollment Counselor can provide more information.
As a nonprofit university, WGU puts students first. Earn your degree for half the cost of other online universities.
Flat-rate, low cost tuition
Financial aid & scholarships available
VA & military options available
All course materials, for one low fee
Graduate with little or no debt
Take as many courses as you can per term
Great return on investment
WGU has an innovative learning model for helping working adults earn bachelor's and master's degrees. Learn more about how it can help you.