WGU Teachers College
Your path toward a respected teaching degree.
SPECIAL OFFER
Apply for admission FREE (a $65 value).
APPLY NOW
Named a "Best Value School" by University Research & Review for seven consecutive years.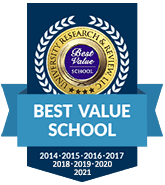 Do it for your students. Do it for yourself.
Whether you're an aspiring teacher seeking certification or a current teacher whose career goals include a master's degree, let WGU help you mold the minds of tomorrow's leaders!
The respect you deserve: CAEP-accredited Teachers College recognized in all 50 states—and the #1 secondary teacher-prep program for quality and value, according to the National Council on Teacher Quality.
The flexibility you need: You study and pass courses when it works for you. And with previous experience and hard work, you can graduate faster.
A cost you can swing: Low tuition charged per term, not per credit (so graduating faster costs less).
The results you're seeking: A degree is an achievement that comes with lasting benefits for your career and your bottom line.
Scholarships you can earn: We are offering over $500,000 in scholarships this year.
See which opportunities you qualify for and apply today!
Find your teaching degree at WGU.
---
Top-ranked programs for quality and value.
Learn to be the best from the best.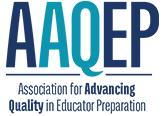 Spend less with flat-rate tuition.
You pay tuition per six-month term, not per course or credit. So when you move faster through your courses, you also lower your total bill!

Tuition covers unlimited courses per term. 
All programs: $145 per-term Resource Fee covers e-textbooks and learning resources, saving you thousands. Non-refundable $65 one-time application fee. Program fees and other fees: Some programs have small per-term or one-time fees specific to that program's costs. Your Enrollment Counselor can provide more information.
WGU alumni shine on the job.
A WGU degree pays for itself faster and adds little to no new debt.
By providing useful information and advice on responsible borrowing before enrollment, keeping tuition low while you're enrolled, and providing programs that lead to better jobs after graduation, WGU packs a one-two-three punch designed to keep your debt low and your return on investment quick.

Recent WGU grads reported earning, on average, $11,800 more within one to two years of graduation, compared with income prior to enrollment...

...and by four years after graduation, that salary increase averaged $20,300, compared with the national average of just $8,200.

With an average cost of $16,675 for a bachelor's degree, the return on investment of a WGU degree is about two years.

We offer degree programs in four in-demand fields. Explore what else is available.