WGU Teachers College
Your path to a respected teaching degree.
SPECIAL OFFER
Get a WGU Program Guide and personalized admissions help, and apply FREE this week.
GET OFFER
Named a "Best Value School" by University Research & Review for seven consecutive years.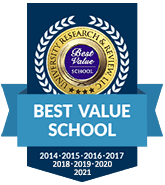 A teaching degree that moves you forward. A cost that won't hold you back.
Online education designed for working adults.
A CAEP-accredited Teachers College with more than 30 high-quality education degree programs.

Graduate faster and with less debt—scholarships available on all degrees.
Find your teaching degree at WGU.
Top-ranked programs for quality and value.
Learn to be the best from the best.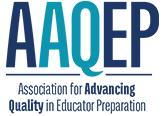 As a nonprofit university, WGU puts students first. Earn your degree for half the cost of other online universities.
WGU students pay half the tuition, and end up with half the debt of the national average.
Low, flat-rate tuition.
Graduate faster and with less debt.
Financial aid and scholarships available.
Online education with supportive faculty.
VA and military benefits accepted.
Great return on investment.
All course materials for a low flat fee.
Spend less with flat-rate tuition.
You pay tuition per six-month term, not per course or credit. So when you move faster through your courses, you also lower your total bill!

Tuition covers unlimited courses per term. 
All programs: $145 per-term Resource Fee covers e-textbooks and learning resources, saving you thousands. Non-refundable $65 one-time application fee. Program fees and other fees: Some programs have small per-term or one-time fees specific to that program's costs. Your Enrollment Counselor can provide more information.
Your degree is closer than you think.
New students can begin their first term at the beginning of any month. So you can start when you're ready, rather than rushing (or waiting) for fall or spring enrollment. 
Get a WGU Program Guide and personal admissions help, and apply FREE this week.
We offer degree programs in four in-demand fields. Explore what else is available.