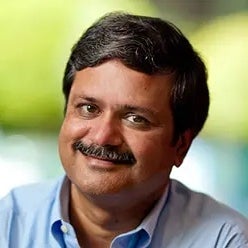 Senior Vice President and Executive Dean of the College of Information Technology | Western Governors University
Salt Lake City, Utah, United States

Education: 

University of Washington: Ph.D., Computer Science, focus on ocus on Operating Systems, Database Systems, and Performance Evaluation

Texas A&M University: M.S., Computer Science

---
Ashutosh Tiwary is the Senior Vice President and Executive Dean of the College of Information Technology. In this role, Tiwary sets the strategic direction of the College to focus on building lifelong learning relationships with its students. Tiwary is building on the success of the College of IT's current curriculum and expanding the development of employer aligned and market relevant IT degree programs.