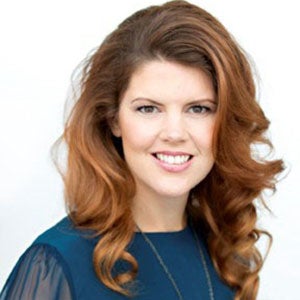 Vice President, Student Experience  | Western Governors University
Salt Lake City, Utah, United States

Areas of Expertise: 

Program Strategy, Design, Development, Evaluation; Education Learning Technology; Student Lifecycle and Curriculum; Product Design & Development; Product Implementation; Curriculum Development and Design; Practical Learning; Innovation; Leadership and Team Building; Research and Data-Analysis; Project Budget and P&L
Education: 

Texas A&M: B.S., Physics
University of Arizona: M.S., Atmospheric Science and Ph.D, Atmospheric Science ABD
Walden University: M.S. Instructional Design and Technology
Fielding Graduate University: Certificate of Evidence Based Coaching, Human Development
---
Natalie creates robust, personalized experiences for WGU students. Her expertise across the student lifecycle is a vital resource in the redesign of higher education for the modern learner and workforce. Drawing on 17 years of experience in higher education, Natalie leads university-level transformational initiatives, designing student policy and services, ensuring successful learning experiences for students, and more impactful experiences for faculty.
Natalie has developed and implemented large-scale enterprise systems to track student engagement and deliver personalized content and insights to a 360-degree student community of care. Her background includes work in higher education technology and within The University of Texas System, encompassing a breadth of experience from implementing technology platforms to designing courses and programs.
Natalie holds a B.S. in Physics and M.S. degrees in Atmospheric Science and Instructional Design and Technology.