The world's most student-centric university.
WGU North Carolina was established in 2017 as a partnership between Western Governors University and the state of North Carolina with a unique mission to help North Carolina residents obtain a quality education. When WGU was established in 1997, the founding governors realized that technology, the internet, and a new model of competency-based education could transform higher education by creating new opportunities for working adults.
WGU North Carolina is led by an Advisory Board, the members of which reside in North Carolina and provide guidance on the most effective ways the university can meet the needs of North Carolina residents.
---
Dr. Ben Coulter, Chancellor WGU North Carolina
Benjamin M. Coulter, Ed.D. is the Chancellor of WGU North Carolina, a state affiliate of Western Governors University.
Over the past 25 + years, Dr. Coulter has worked in a variety of positions in and surrounding higher education. Preceding his current position at WGU, he was Vice President of Global Initiatives at a privately held LLC in the United Kingdom and Executive Director of Higher Education Initiatives at Watermark Insights, LLC.
Prior to his work at Watermark, Dr. Coulter was at Western Carolina University (North Carolina) where he served dual roles as Director of Instructional Technology and as Assistant Professor in the Department of Educational Leadership and Foundations.
Dr. Coulter earned his undergraduate degree in Political Science/International Law from Idaho State University, his master's degree in Organizational Development from Western Carolina University, and his doctoral degree in Higher Education Administration from NC State University. He is also retired from the United States Army as a Military Intelligence Officer in the field of Counterintelligence.
Kim Estep, WGU Regional Vice President, Southeast
Dr. Kimberly K. Estep is the chancellor of WGU Tennessee. She also serves as the southeast regional vice president for Western Governors University. 
In her eight-year tenure at the helm of WGU Tennessee, Dr. Estep has worked to grow WGU Tennessee's enrollment to more than 4,450 students and over 7,700 alumni. She led the charge in securing articulation agreements between WGU Tennessee and all 13 community colleges in the state, as well as forming partnerships with many of Tennessee's largest and most recognizable organizations and companies.
As regional vice president, Dr. Estep supports the work of WGU in the southeastern states: Tennessee, North Carolina, South Carolina, Georgia, Florida, Alabama, and Mississippi.
Dr. Estep brings more than 30 years of experience in higher education to her role. She lives in Franklin with her husband, Paul Adams, and they have three grown children and one grandchild.
---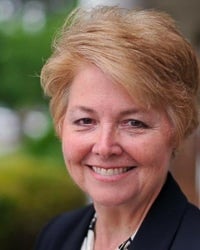 Dr. Lisa Chapman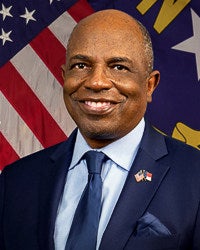 LtGen Walter Gaskin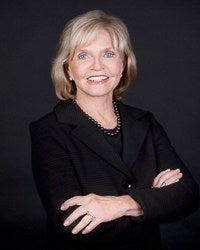 Gov. Beverly Perdue
Mr. Gregg Sinders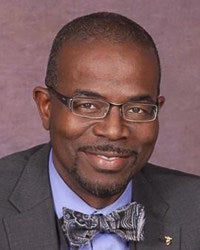 Dr. Robert Taylor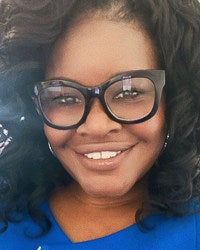 Dr. Monique Perry-Graves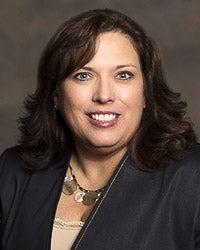 Dr. Angela Hinson Quick
About Our WGU North Carolina Board Members
Dr. Lisa Chapman, President, Central Carolina Community College
Chapman has been in the North Carolina Community College System for thirty-four years. She currently serves as the president of Central Carolina Community College (CCCC), a position she has held since April, 2019.
She began her career as a biologist at the National Institute of Environmental Health Sciences, but after a few years moved into formal teaching and learning, spending several years at CCCC. Her tenure at the college included serving as a biology instructor, math and sciences department chair, academic dean, and Executive Vice President for Instruction/Chief Academic Officer overseeing instruction as well as recruiting and academic learning support services. Chapman left CCCC in 2014 to serve as the Sr. Vice President/Chief Academic Officer of the North Carolina Community College System, a position she held for 5 years before returning to Central Carolina as president.
She has engaged in several national and state initiatives, including supporting the development of North Carolina Community Colleges' Student Success Center and the work of Jobs For the Future's Policy Leadership Trust as well as serving on advisory boards at varied public universities in North Carolina and state government advisory councils.
Chapman is an Aspen New Presidents Fellow (2020-2021 Cohort) and holds a Bachelor of Science in Zoology from UNC-Chapel Hill, Master of Science in Physiology from East Tennessee State University, and Doctor of Education in Curriculum and Instruction from UNC-Chapel Hill. 
LtGen Walter Gaskin, USMC (ret.), Secretary, North Carolina Department of Military & Veterans Affairs
LtGen Walter Gaskin, USMC (ret.), is Secretary of the North Carolina Department of Military & Veterans Affairs and serves on the North Carolina Military Affairs Commission. 

From 2010 until his retirement from the United States Marine Corps in 2013, LtGen Gaskin served as the Deputy Chairman of the North Atlantic Treaty Organization (NATO) Military Committee in Brussels, Belgium, providing strategic military counsel on operations in Iraq, Afghanistan and Libya to NATO's Secretary General and North Atlantic Council.
LtGen Gaskin also served as the Commanding General of the 2d Marine Division at Camp Lejeune, NC from June 2006 until July 2008. In addition to this role, he simultaneously served as the Commanding General of II Marine Expeditionary Force (Forward). During this tour, LtGen Gaskin led II MEF (FWD) during its year-long deployment to Al Anbar Province, Iraq as the Commanding General of Multinational Forces-West.
LtGen Gaskin also served with 3rd Force Service Support Group (Echo and Foxtrot Logistics Support Units); 3rd Marine Division (Division Command Center) in Okinawa, Japan; and with Combined Forces Command C/J-3, Seoul, South Korea as the Head of Ground Forces Branch.
Secretary Gaskin most recently served as Chief Executive Officer of La Porte Technology Defense (LAPORTECH). LAPORTECH is an engineering Technical Development Plan supplier with the capability to design, test, retrofit, and roll-out new and existing specialty defense and commercial vehicles. Prior to this, Gaskin served as the Managing Director in Charge of the Operation Management Complex of Global Bank in Irvine, CA.
A graduate of Savannah State University's NROTC Scholarship Program with a Bachelor of Science, he earned a Summa Cum Laude Master's Degree in Public Administration from the University of Oklahoma, and completed the Senior Executive Seminar from the JFK School of Government at Harvard University. His military education includes the Amphibious Warfare School; Army Command and Staff College; Army War College; and the Combined/Joint Force Land Component Command Course.
Gov. Beverly Perdue, Managing Director/Founder and Board Chair, Perdue Strategy Group
Education innovation and reform are the hallmark of Bev Perdue's career in public service and since leaving office, her efforts have been propelled by digital education, technology and innovation. Since leaving public office in 2013 her efforts, both professionally and through her work in establishing and supporting non-profits, have focused on improving opportunities by making classroom education more effective, making technology more broadly available and making policy managers more focused and responsive.

Career & College: Ready, Set Go! and other initiatives she's championed in her public life as governor, lieutenant governor and in seven terms as a state legislator, are emblematic of the innovative, comprehensive approach to keeping students on grade level, improving graduation rates and increasing the number of students seeking college degrees or career training after high school. Perdue was one of the first governors to adopt rigorous standards, and she was the first governor to direct all levels of the state's schools, colleges and universities to adopt those standards. At the end of her tenure as governor, North Carolina's graduation rate topped 80-percent for the first time.

As governor, she was a transformative force in moving North Carolina's classrooms into the 21st century by investing in innovative education technology and creating public-private partnerships to fully integrate that technology into the state's education system. She created the statewide broadband education network for public schools, universities and community colleges -- . The partnership recognized as a national model because North Carolina school districts use six times the bandwidth while spending the same they did more than five years ago. She also led creation of the state's first Virtual Public School. Perdue's leadership legacy lives in the innovative education technology that has been spread statewide.
Mr. Gregg Sinders, Director, Charter One, Charlotte
Mr. Gregg Sinders is the Director of Government Relations and Business Development for Charter One, an Education Management Organization. Having over 40 years of experience in nuclear power, technology, logistics, education and government, he has been involved in the opening of nine charter schools and supported the operations of twenty charter schools in North Carolina. Mr. Sinders served as Chief Operating Officer for a K-12 charter school in North Carolina with over 1,200 students. He was responsible for converting the K-12 school from a traditional learning environment to an innovative blended learning environment.
Mr. Sinders is a board member of the North Carolina Association of Public Charter Schools and the North Carolina Coalition for Charter Schools. Prior to his time with the K-12 schools, he served in leadership positions for four IT start-up businesses, worked in the nuclear utility industry for 15 years and served as the Education Policy Advisor for the Speaker Pro Tempore in the North Carolina General Assembly. Mr. Sinders is a graduate of Purdue University and is a former county commissioner.
Dr. Robert Taylor, North Carolina Deputy State Superintendent, North Carolina Department of Public Instruction
Dr. Robert Taylor joined the North Carolina Department of Public Instruction in January 2021 to serve as Deputy Superintendent of Student and School Advancement.   Prior to this, he served as superintendent of Bladen County Schools from 2011 to 2021, Assistant Superintendent for Administrative Services for Clinton City Schools from 2003-2011, and teacher, assistant principal and principal in the Cumberland County school system.  He has a Doctorate of Educational Leadership and a Master of School Administration from Fayetteville State University as well as a Bachelor of Science Degree from the University of Southern Mississippi.
Dr. Monique Perry-Graves, Executive Director, Teach For America North Carolina
Dr. Monique Perry-Graves serves as the first statewide Executive Director for Teach for America North Carolina, building on the legacy of TFA's founding presence in the state for the past 30 years. In her role as chief executive for the state leading all TFA-NC regions in support of the mission and in service to over 2,200 alumni education leaders and 225+ 1st and 2nd year corps members in classrooms across the state.

Dr. Perry-Graves' portfolio also includes the leadership of over 50+ staff statewide and functions including: development/fundraising; communications/storytelling; data and research; program development and execution; alumni strategy and engagement; corps member recruitment, onboarding and retention; public/governmental affairs and board leadership of two advisory boards (Eastern NC and Charlotte Piedmont-Triad).
Dr. Angela Hinson Quick, VP of Education Workforce Development, RTI International
Angela Hinson Quick, a vice president in RTI's Education and Workforce Development division, has more than 16 years of experience in public school and district leadership and 6 years of leadership experience at the state education level. She has led state-level projects that involve the design and creation of curriculum and instruction methodologies, comprehensive assessment systems, and accountability models for public schools. Dr. Quick's research expertise is in science, technology, engineering, and mathematics (STEM) school design, coursework articulation, and recruitment of underrepresented populations in STEM programming.
WGU has Strong Partnerships Across North Carolina and the Southeast Region
Community College Partners
Bladen Community College
Brunswick Community College
Carteret Community College
Central Carolina Community College
Central Piedmont Community College
Davidson County Community College
Durhan Technical Community College
Fayetteville Technical Community College
Johnston Community College
McDowell Technical Community College
Piedmont Community College
Richmond Community College
Wake Technical Community College
Wayne Community College
Wilkes Community College
Business & Nonprofit Partners
7-Eleven
AT&T
Durham Chamber of Commerce
Kroger
Michaels Store, Inc.
NC Chamber
NC TECH Association 
Raleigh Chamber of Commerce
Veterans Bridge Home
Walmart
Healthcare Industry Partners
AdventHealth
Caldwell UNC Healthcare
HCA
Mako Medical
UNC REX Healthcare

Information Technology Industry Partners
Ashe County
Bladen County
Caldwell County
Harnett County
Lincoln County
Rowan-Salisbury
Sampson County
Teach for America North Carolina
Connect with WGU North Carolina
Four Colleges, One University
All of our degree programs are carefully chosen with employment and success in mind. Our special model of online learning is designed for the working adult, and our commitment to keep costs down means better ROI for our graduates.