Best Online Marketing Degree
What is the best online school for marketing?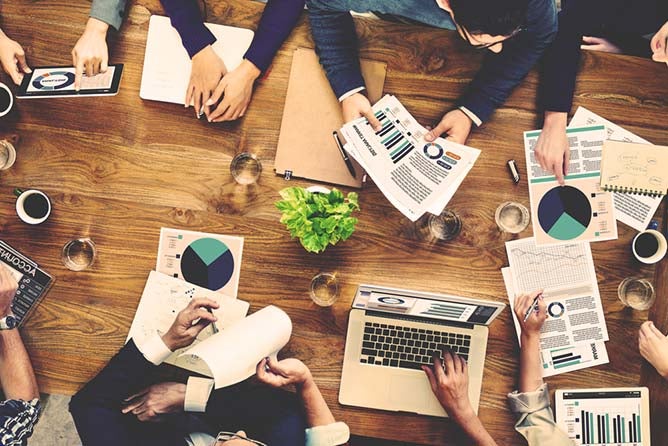 A marketing degree is critical for many people looking to progress in their business career. And an online marketing degree program could be the perfect way to continue your education in a way that is effective for you, allowing you to continue working full-time. You also may be able to utilize your current experience and knowledge to help you accelerate through your courses. This can help you graduate faster and impact your career even sooner.  
A marketing degree program will give you valuable knowledge and skills in traditional marketing, brand management, social media strategy, email marketing, advertising, public relations, and more. You'll be prepared to move up in your current role or move into a different marketing career. But not all marketing degrees are created equal. It's important to understand the value of the degree, the cost of the program, how long it will take to complete, and the courses in the program. Weighing all of these elements will help you determine which online marketing degree program will really be the best fit for you. 
Best online school for a marketing degree.
Doing research is vital to choosing your marketing degree program. Your program cost, the length of time it will take to graduate, and the courses themselves are all important. But it's also valuable to understand the amount of debt most students take on to finish their degree and how much more money they earn after graduating. Knowing how your degree will impact your current and future finances is key in making the best decision. Compare top online marketing programs to determine which is the best one for you.
---
1. Arizona State University—Skysong
Exclusively Online Students: 43,721
Tuition: $13,698 per year

2. Western Governors University
Exclusively Online Students: 136,139
Tuition: $6,740 per year

3. Southern New Hampshire University
Exclusively Online Students: 106,703
Tuition: $9,600 per year

4. American Public University System
Exclusively Online Students: 45,249
Tuition: $8,550 per year

5. University of Phoenix-Arizona
Exclusively Online Students: 93,777
Tuition: $11,940 per year

Exclusively Online Students: 32,620
Tuition: $15,300 per year

Exclusively Online Students: 37,859
Tuition: $10,710 per year

Our goal in this ranking is to objectively look at how top online university programs compare to one another. This is why we have used third-party data to help us reach our conclusions about programs we rank. 
Data sources:
Explanation and requirements for ranking:
Universities were ranked on their ROI ratio. The ROI ratio is a comparison of two-year post-graduation earnings and student debt at graduation. High ROI is better.
Universities must offer four-year degree programs to be considered
Universities had to have non-zero debt and earnings numbers.
We chose to include only online universities by only including schools that have at least 90% of their total student population be exclusively online. This eliminates brick and mortar institutions with online programs from our ranking.
We chose to include only institutions that are doing online education at scale because we believe this is a better experience for students pursuing an online degree. We chose to only include institutions that had at least 15,000 total online-only students for this reason.
The use of the word "best" is subjective, but we are using the term based on the ranking methodology explained above, and in a way that reflects WGU's values.
Learn about WGU's marketing program.
If you're looking to get a degree in marketing, WGU offers a great online program. It will help boost your résumé and give you crucial skills that can help you enhance your career. Marketing involves specific knowledge and experience in many different fields, and a degree from WGU can help you be prepared for this ever-changing and lucrative industry. Getting this marketing degree online will enhance your skills and credentials, ensuring you are prepared for an exciting career path in marketing management, marketing strategy, brand management, event planning, sales, content marketing, digital marketing, and many more areas. Discover if the WGU marketing degree program is the right fit for you.
Marketing – B.S. Business Administration
For those who want to lead brands and steer consumer markets:...
For those who want to lead brands and steer...
For those who want to lead brands and steer consumer markets:
Time: 67% of graduates finish within 36 months.
Tuition and fees: $3,370 per 6-month term.
Some careers and jobs this business degree will prepare you for:

Marketing and PR manager
Director of marketing and communications
Director of publications
Customer intelligence manager
Marketing sales manager
Marketing is a creative and exciting field—and one where an undergraduate degree will open better opportunities.
College of Business