The world's most student-centric university.
WGU Texas was established in 2011 as a partnership between Western Governors University and the state of Texas with a unique mission to help Texans obtain a quality education. When WGU was established in 1997, the founding governors realized that technology, the internet, and a new model of competency-based education could transform higher education by creating new opportunities for working adults.
WGU Texas is led by a Chancellor and an Advisory Board who reside in Texas and provide guidance on the most effective ways the university can meet the needs of Texans.

---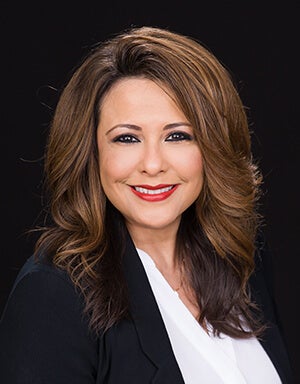 Linda Garza Battles, WGU Texas Chancellor and Regional Vice President, South
A longtime leader in higher education policy, Linda Battles brings 28 years of leadership and management experience in higher education policy development, strategic planning, and stakeholder engagement to WGU as WGU Texas Chancellor and Regional Vice President. 
Before joining WGU, Battles worked at the Texas Higher Education Coordinating Board and the Texas House of Representatives, where she dedicated her career working on statewide policies to expand access to higher education, improve student success, and increase funding for state financial aid programs. She worked on landmark legislation to expand access to higher education for underserved populations, such as the Top Ten Percent Law, providing automatic admission to the state's public universities for graduates in the top ten percent of their high school class. She serves on the board of the Austin Voices for Education and Youth. 

Battles earned her bachelor's degree in Psychology and a master's degree in Public Affairs from The University of Texas at Austin. She is a doctoral student in UT Austin's Executive Ed.D. in Higher Education Leadership Program. In 2017, she was selected as a Woman of Distinction by the Texas Association of Mexican American Chambers of Commerce. Battles was awarded the 2022 Trailblazer award by the El Paso In Austin Network.

As chancellor, she expands the university's partnerships and drives the region's operational strategy and oversight of university initiatives to deliver high-quality education and graduates that meet workforce needs.
Manuel Gonzalez, WGU Regional Director, South
As WGU Regional Director, Manuel Gonzalez, Ph.D. helps grow brand awareness and enrollment through partnerships with community colleges, school districts, the healthcare industry, corporations, and organizations. He advocates for policies that benefit WGU students, including expanding access to underserved/underrepresented communities.
Gonzalez brings more than 10 years of higher education, policy, and advocacy to WGU and has served on numerous college advisory boards throughout the state. Most recently, he served as the Director of the Community College Association of Texas Trustees (CCATT), a membership organization representing more than 400 elected trustees and regents across the state's 50 public community college districts. He previously worked at the Trellis Company, where he led "Project Success," a federal financial aid pilot program aimed at assisting over 40 under-resourced minority-serving institutions across a 10-state region. He has worked with the Texas Legislature, the White House Domestic Policy Council, and as policy director of the national coalition, Student Advocates for Graduate Education (SAGE).
Gonzalez holds a baccalaureate degree from Trinity University, an M.Ed. in College & University Personnel Administration and Ph.D. in Higher Education Leadership & Policy, both from the University of Texas at Austin. During his higher education academic career, Dr. Gonzalez received several graduate fellowships to support his studies, along with various recognitions commending his scholarship. Gonzalez serves on Leadership Austin's Board of Directors and is an interim trustee for the Austin Community College District Board of Trustees.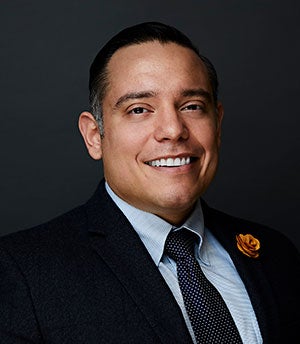 ---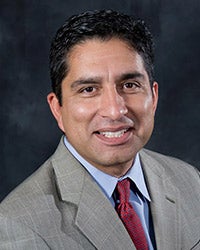 Andres Alcantar
Patricia Diaz Dennis
John Fitzpatrick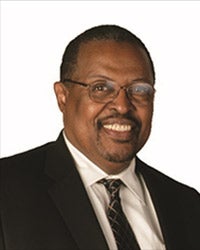 Bernie Francis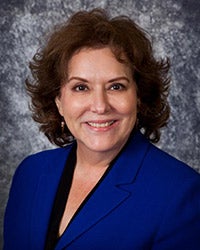 Bonnie Gonzalez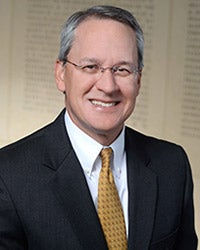 George Grainger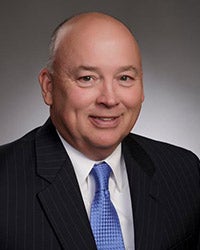 Stephen C. Head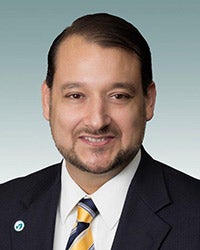 William Serrata
About Our WGU Texas Board Members
Andres Alcantar, Management & Public Policy Consulting, Alcantar Public Policy Consulting– Austin
Andres Alcantar is the former Chairman of the Texas Workforce Commission and previously served as Deputy Director of the Governor's Budget, Planning, and Policy Division, focusing on workforce, economic development, and competitiveness issues. He also served as an advisor to former Governor George W. Bush in the Office of Budget and Planning and was a director for the Texas Health and Human Services Commission. He is currently principle at Alcantar Public Policy Consulting.
Patricia Diaz Dennis, Senior Vice President and Assistant General Counsel, AT&T, Retired – San Antonio
Patricia Diaz Dennis was responsible for AT&T Corporate Litigation,
Procurement, Corporate Real Estate, Environmental, Corporate Compliance, IT, Trademark and Copyright legal matters until she retired in November 2008. A leader in community service, Diaz Dennis broke ground when she became the first Hispanic woman to serve as the chairperson of the National Board of Directors of Girl Scouts of the USA. Diaz Dennis was appointed to multiple federal government positions including Commissioner of the Federal Communications Commission, a member of the National Labor Relations Board, and Assistant Secretary of State for Human Rights and Humanitarian Affairs. 
John Fitzpatrick, Executive Director of Educate Texas – Austin/Dallas
John Fitzpatrick serves as the Executive Director of Educate Texas (formerly the Texas High School Project). Educate Texas, a public-private initiative of Communities Foundation of Texas, is an innovative alliance of public and private groups that share a common goal: improving the public education system so that every Texas student is prepared for success in school, in the workforce, and in life. Before taking the helm at Educate Texas, Mr. Fitzpatrick served as Executive Director of the Capital Area Training Foundation, now Skillpoint Alliance, a nonprofit organization working to build relationships between industry, education, and communities to benefit Central Texans. He is a former school board member, Chamber of Commerce executive, middle school teacher and coach. 
Bernie Francis, Owner and CEO of Business Control Systems, and First Class Caregivers, Inc. – Dallas
Bernie Francis is owner and CEO of two businesses, Business Control Systems, LP a technical and professional staffing firm and First Class Caregivers, Inc., a non-medical care-giving services firm. He is a Vietnamera veteran of the United States Air Force. He serves on the executive committee of the Texas Business Leadership Council (formerly the Governors Business Council) and chairs its P-16 Taskforce. As a volunteer and one of five board members, he's developed and built five not-for-profit, resort-style, retirement communities for seniors across Texas. He is called upon occasionally to serve the governor and/or legislators on special commissions. 
Bonnie Gonzalez, Chief Executive Officer, Knapp Community Care Foundation - Weslaco
Bonnie Gonzalez leads Knapp Community Care Foundation, a private nonprofit corporation that serves the mid-valley communities in the Rio Grande Valley of South Texas. Her passion for community and economic development has helped her be instrumental in the development of a comprehensive strategic Corporate Plan of Action for the organization. She previously served as President/CEO for the Rio Grande Valley
Empowerment Zone Corporation for nine years. During her tenure, she was responsible for a $40 million federal grant that she used as seed money to create a $416 million return on the initial investment. She also previously established and led the successful Teenage Parent Alternative Program providing educational programming for high school students with children. 
George V. Grainger, Senior Director of Strategic Partnerships, Texas A&M Foundation - Houston
George Grainger recently joined the Texas A&M Foundation (TAMF) as Senior Director of Strategic Partnerships. In coordination with the Office of the Provost and Vice President for Research, he will work across campus to provide strategic grant solicitation support to academic and research programs which have projects and/or scholarly expertise that aligns with the programmatic interests of regional and national private foundations.
Prior to joining TAMF, Mr. Grainger served as Senior Program Officer-Education at Houston Endowment Inc., one of the largest private philanthropic foundations in Texas. Mr. Grainger joined Houston Endowment in 1999 where he oversaw approximately $15 million in new commitments to the K-12 and higher education sectors annually. He was responsible for approximately $250 million in aggregate grant making during his tenure at Houston Endowment. 

Mr. Grainger has over twenty-five years of experience in organized philanthropy, serving as President and Trustee of the George & Anne Butler Foundation since 1983. Prior to joining Houston Endowment, he was a senior member of the Institutional Advancement division at the University of Houston. Mr. Grainger received his business degree from the University of Houston. 
Stephen C. Head, Chancellor, Lone Star College – The Woodlands
Stephen C. Head, Ph.D. was appointed as the fourth chancellor of Lone Star College in 2014 after a thirty-year history of high-level positions at LSC including President of Lone Star College-North Harris, Executive Vice Chancellor, acting Chief Executive Officer, interim President at Montgomery College and President of Kingwood College. His focus is on student access, equality, success and completion; academic quality; workforce programs in alignment with community needs; and collaborative agreements with educational, business and local civic organizations. His values include operating the college on a sound, fiscally conservative model based on data, efficiencies, accountability and common sense. He also emphasizes transparency, ethical behavior and a culture of high expectations and achievement. 
Dr. Head received his Ph.D. in History from Texas Tech University. He earned a Master of Arts degree in History and a Bachelor of Arts degree in History from Lamar University in Beaumont Texas. In addition, he previously taught history undergraduate and graduate classes for LSCS and university partners, and graduate classes in community college leadership and higher education finance. 

Dr. Head currently serves on the American Association of Community Colleges board of directors and has served on the board of five area chambers of commerce and three economic development districts or councils. He has served on the Executive Committee for the Texas Association of Community Colleges and on the Executive Committee for the American Association of Community Colleges. 

He is a frequent presenter at state and national conferences on community college issues. In 2016, he was appointed by Governor Abbott to serve on the Texas Economic Development Corporation and a special Governor's Committee for Safety and Security.

William Serrata, President, El Paso Community College – El Paso
Dr. William Serrata was named the President of the El Paso County Community College District effective August 1, 2012. Dr. Serrata comes to EPCC from South Texas College in McAllen where he served as the Vice President for Student Affairs and Enrollment Management for over seven years. Dr. Serrata has provided enrollment management leadership in retention, dual credit enrollment, and graduation rates with an emphasis on first-generation and Hispanic populations and establishing a college-going culture. 
He has served on the Texas Workforce Education Leadership Committee and on the Executive Committee for the Texas Association of Collegiate Registrars and Admissions Officers. Dr. Serrata serves as a member of the Board of Directors of the Workforce Solutions Upper Rio Grande, Board of Directors for the Greater El Paso Chamber of Commerce, the Board of Directors of the United Way of El Paso, the Executive Committee of the Hispanic Chamber of Commerce and the Board of Directors for Sierra Providence Hospital on the national level, Dr. Serrata is a member of the Board of Directors of Excelencia in Education, Catch the Next and the National Student Clearing House Advisory Council. He serves as an Advisory Board Member of the Higher Education Research and Development Institute (HERDI) and was recently selected to join the 2015 class of Aspen Institute Ascend Fellows. 
Dr. Serrata and his wife Jessica have been married for over a decade and are blessed with two wonderful sons, Nathan and Joshua. 

WGU partners with hundreds of companies to help increase learning opportunities for every individual. Some of our partners include:
WGU has Strong Partnerships Across Texas and the South Region
Bright Horizons EdAssist Solutions
Through our partnership with Bright Horizons EdAssist Solutions, the following companies receive benefits:
Allstate
Bright Horizons
Children's Medical Center Dallas
EdwardJones
Halliburton
Houston Medical
Microsoft
Shell
Sprint
Texas Children's Hospital
Toyota
USAA
Community College Partners
Alamo Colleges District
Alvin Community College
Amarillo College
Angelina College
Arkansas Northeastern College
Austin Community College
Blinn College
Brazosport College
Central Texas College
Cisco College
Clarendon College
Coastal Bend College
College of the Mainland
Collin College
Dallas College District
Del Mar College
El Paso Community College
Foundation Communities
Frank Phillips College
Galveston College
Grayson College
Hill College
Houston Community College System
Howard College
Kilgore College
Laredo Community College
Lee College
Lone Star College System
Louisiana Community and Technical College System (LCTCS)
McLennan Community College
Midland College
Navarro College
North Central Texas College
Northeast Texas Community College
Odessa College
Panola College
Paris Junior College
Ranger College
San Jacinto College
South Plains College
South Texas College
Southwest Texas Junior College
Southwest University at El Paso
Tarrant County College
Temple College
Texarkana College
Texas Association of Community Colleges
Texas Southmost College
Texas State Technical College
The College of Health Care Professions
Trinity Valley Community College
Tyler Junior College
Vernon College
Victoria College
Weatherford College
Western Technical College (Western Tech)
Western Texas College
Wharton County Junior College
Business Industry Partners
7-Eleven
Alpha Phi Alpha Fraternity, LLC Southwestern Region 
AT&T
Builder Homesite, Inc.
Business Control Systems, LP
Cisco
City of Austin
City of Corpus Christi
City Year
City of Houston
City of Sunland Park (NM)
Costco
CPS Energy
Edcor (Xcel Energy)
El Paso County
Evins Personnel
Fifth Third Bank
Fort Bend County
Goodwill San Antonio
Harps Food Stores (Arkansas, Oklahoma)
Health and Human Services Commission (HHSC)
JP Morgan Chase
Kroger
Michaels Store, Inc.
Navient
Rush Enterprises
Scholarship Management Services
State of Texas Agency Employees and Retirees
Walmart
Wells Fargo
Healthcare Industry Partners
AmerisourceBergen
Arkansas Children's Hospital System
Ascension Health
Baylor Scott and White Healthcare
Centene
CHI St. Luke's
CHRISTUS Health
Crescent Medical Center
Doctors Hospital at Renaissance
Edlink (Exelon and Texas Children's Hospital)
Gerald Champion Regional Medical Center (Alamogordo, NM)
Gonzales Healthcare Systems
Hospital Corporation of America (HCA)
JPS Health Network
Kindred Healthcare
Knapp Medical Center
Legacy Community Health Services, Inc.
Memorial Hermann Health System
Methodist Healthcare System
Methodist Hospital Houston
Nix Health
PSN Services, LLC
Red Cross
Seton
Tenet Healthcare (Lake Pointe Medical Center and Sierra Medical Center)
Texas Health and Human Services
Texas Health Resources
The College of Health Care Professions
Trinity Mother Frances Hospitals and Clinics
Universal Health Services
University Health System
Vibra Healthcare
Westpark Springs
Wilson N. Jones Regional Medical Center
Information Technology Industry Partners
AT&T
Engineering Solutions & Products (ESP)
Microsoft
T-Mobile
Tyler Technologies
Brownsville Independent School District
Carrollton-Farmers Branch ISD
Digital Creative Institute
Distance Learning Systems, LLC
Dripping Springs Independent School District
Education Service Center, Region 19
Education Service Center, Region 20
Grand Prairie ISD
Gadsden Independent School District (NM)
Harmony Public Schools
Gradulet 
Houston Independent School District
KIPP Houston Public Schools
La Joya ISD
Leander ISD
Little Elm ISD
National Education Alliance (Fundamental)
North East Independent School District (NEISD)
Northside ISD
Round Rock Independent School District
Southwest ISD
Upgrade
Community Outreach Partners
Con Mi MADRE
El Paso Hispanic Chamber of Commerce
Found A Way Foundation
Foundation Communities
Greater Austin Hispanic Chamber of Commerce
The Hispanic Women's Network of Texas (HWNT-LIP)
Latinitas
National Association of Peer Supporters
Project ARRIBA
The San Antonio Chamber of Commerce
Texas Association of Mexican American Chambers of Commerce
Texas Education Consortium for Male Students of Color (TECMSC)
Via Hope
Ysleta Del Sur Pueblo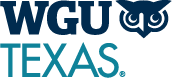 Four Colleges, One University
All of our degree programs are carefully chosen with employment and success in mind. Our special model of online learning is designed for the working adult, and our commitment to keep costs down means better ROI for our graduates.