WESTERN GOVERNORS UNIVERSITY
Great Careers Start With Great Education
SPECIAL OFFER
Limited-time Year of You Scholarship, plus free application for admission (a $65 savings).
APPLY FREE
Named a "Best Value School" by University Research & Review year after year.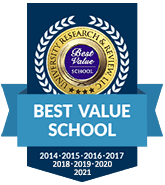 Give 2022 a Fresh Start. Earn a Degree That Delivers.
One of the best ways to improve your earning potential, strengthen your job security, and open the door to career advancement is by earning a respected degree. Why not choose a school that will work hard to deliver for you?
Choose the best investment. According to a 2021 Harris Poll survey, within two years of graduation, WGU grads increased their pre-enrollment income by an average of $18,200.
Maximize our flat-rate tuition. WGU's flat-rate tuition covers as many courses as you complete each term and breaks down to be as little as $580 per month. And because you can finish most courses as quickly as you master the required material, you really can earn your degree for less.   
Apply for the scholarship. For many people, tuition is the biggest barrier to earning a degree. That's why WGU is offering the Year of You scholarship. Valued at up to $2,500, this scholarship can be applied to any of WGU's more than 60 career-focused degree programs in business, IT, education, or healthcare. 
Industry and Academic Respect Add Value to Your Degree
WGU is an innovator receiving praise from every sector. When your alma mater is respected, so is your degree.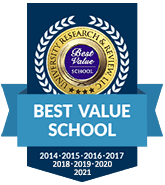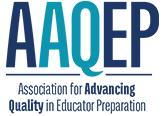 WGU Alumni Shine on the Job
97% of employers said that WGU graduates were prepared for their jobs.
95% of employers said they would hire another WGU graduate.
98% of employers said WGU graduates met or exceeded expectations.
Source: 2021 Harris Poll survey of 300 employers
Our Faculty Members Have One Job: Helping You Succeed
Personally assigned to you from the day you enroll to the day you graduate, your Program Mentor is your faculty member. They will meet with you on a regular basis to provide program instruction, advice, coaching, support, goal-setting—and a healthy dose of cheerleading to make sure you're celebrating the little and big wins along the way!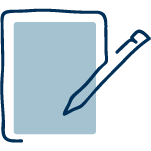 Learning independently doesn't mean learning on your own. Instructors are subject-matter experts who work with you regularly to ensure you're mastering course material. They tailor learning to your needs, and the type and intensity of instructional support you receive varies based on your performance in any particular course.
A WGU Degree Pays for Itself Faster and Adds Little to No New Debt
By providing useful information and advice on responsible borrowing before enrollment, keeping tuition low while you're enrolled, and providing programs that lead to better jobs after graduation, WGU packs a one-two-three punch designed to keep your debt low and your return on investment quick.

WGU students pay half the tuition, and end up with half the debt of the national average.
As a Nonprofit University, WGU Puts Students First. Earn Your Degree for about Half* the Cost of Other Online Universities
Low, flat-rate tuition.
Graduate faster and with less debt.
Financial aid and scholarships available.
Online education with supportive faculty.
VA and military benefits accepted.
Great return on investment.
All course materials for a low flat fee.
*WGU average annual bachelor's tuition rates are 57% the national average, compared to national rates reported by the Integrated Postsecondary Education Data System. WGU average rate does not include rates for WGU Bachelor of Science, Nursing Prelicensure program.

Tuition Rates, per Six Month Term
Tuition rates effective August 1, 2021. Tuition covers unlimited courses per term. 
All programs: $145 per-term Resource Fee covers e-textbooks and learning resources, saving you thousands. Non-refundable $65 one-time application fee. Program fees and other fees: Some programs have small per-term or one-time fees specific to that program's costs. Your Enrollment Counselor can provide more information.
We offer degree programs in four in-demand fields. Explore what else is available.