Student Experience
Return on Investment
Earn More Money with an Affordable Degree
When looking for a degree, you want the most value for your investment. At WGU, we understand that. It's why we offer affordable, high-value programs that help students see increased return on investment of both money and time. Pay tuition per six-month term, work at your own pace, and earn a valuable degree as quickly as you can finish the requirements.
Your success is our success. The more students we help earn higher pay and give back to their communities, the more impact we have as a university. Bring your talent and grit—we'll provide the opportunity, and together we'll work to improve your life and community through an equitable degree.
Return on investment isn't just something we talk about—it's real. In addition to the community impact you make as a skilled and newly credentialed member of your local workforce, there's a real monetary return. 
WGU grads see a salary increase of $12,300 on average, just two years after graduating—over twice the national average. Within four years, that number grows to $21,800 for WGU grads compared to the national average of $11,500.
"Take the time to invest in yourself and develop new skills and knowledge. Going back to school to get my B.A. and MBA was one of the best decisions I made. I have no regrets over my decision to invest in myself and further my education. Plus, I did not have any student debt after graduation with WGU keeping tuition so affordable." Sandra Barber,
MBA

Fully Accredited Education, at About Half the Cost
Average Yearly Bachelor's Tuition:
*According to the Integrated Postsecondary Education Data System
Average Yearly Master's Tuition:
*According to data from the National Center for Education Statistics
WGU average annual bachelor's tuition rates are 57% the national average, compared to national rates reported by the Integrated Postsecondary Education Data System. WGU average rate does not include rates for WGU Bachelor of Science, Nursing Prelicensure program.
Low Tuition is a Priority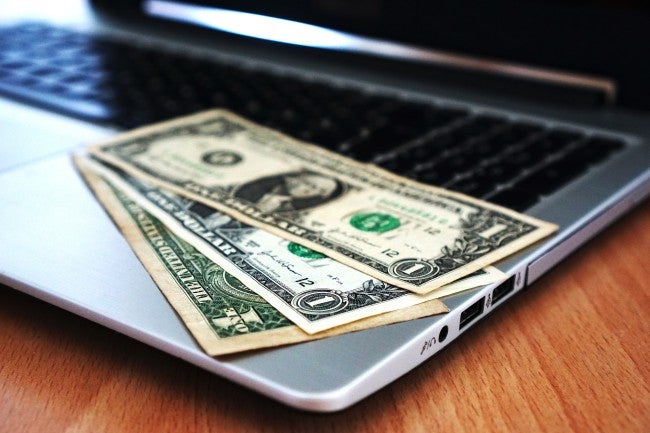 We keep tuition low at WGU to make education accessible to all kinds of learners throughout the United States.
Our online course format lowers operation expenses, allowing us to keep tuition costs lower.
We charge per six-month term, not per credit, which means you can take more classes and not pay extra.
Competency-based education lets you take assessments to accelerate course completion and spend less.
Financial aid and scholarships put already-affordable tuition even more within reach.
"The tuition at WGU is amazing. It's significantly less than other schools. I finished my bachelor's within a year and a half, saving me a lot of money, and helping me get my degree a lot faster." Alex Sandoval,
B.A. Special Education (K–12)

Making Degrees Affordable for All
You have unique financial needs. While you may only need to borrow a small sum to afford a degree, another student may need to borrow more. This is where responsible borrowing comes in. The Responsible Borrowing Initiative at WGU focuses on helping students borrow only what they need, enabling us to offer financial aid to more students. Smaller loans also allow students to pay off debt faster. 
When each student borrows only what they need and nothing more, we expand educational opportunities to all. Our Responsible Borrowing Initiative has resulted in 65% of WGU borrowers accepting the recommendation to borrow less, with another 10% declining loans altogether.
Responsible borrowing has led to:
Less overall debt - Undergraduate students at WGU graduate with half the debt of their peers across the country.

Reduced borrowing - Of the WGU students who borrow, this program has reduced the average amount borrowed by over $5,000 since 2014.

Lower default rates - WGU's FY 2017 cohort's three-year loan default rate is 4.1%, compared to the national average of 9.7%.
A Degree That Prepares You for Work
Part of a great return on investment is having the confidence and skills to perform well in your career. A WGU degree has been proven by employers to help you excel in the workplace. Employers who hire WGU students have been very satisfied, as WGU graduates consistently earn degrees that bring results to employers. The data below, from a 2020 survey of 300 employers of WGU graduates by Harris Poll, demonstrate this trend.
95% of employers said that WGU graduates were prepared for their jobs.
96% of employers said they would hire another WGU graduate.
98% of employers said WGU graduates met or exceeded expectations.
A Degree Worth Your Time and Money
When you invest in a degree, you're putting in not only money, but also valuable time. Each minute you spend learning skills and earning your degree will pay great dividends. Here's why investing time and money in a WGU education is worth the effort:
Increased salary potential—on average, WGU grads saw salary increases of more than $20,000 within four years of graduation

Greater potential to advance in your current industry
Ability to job change to a new industry thanks to new skills and credentials
Increased knowledge and skills that will make you more marketable
An improved résumé
Expanded network of employers and alumni
Increased job stability because of your enhanced skill set
"Before WGU, I was an IT engineer barely making ends meet. With my MBA, I am now a senior business analyst for a Fortune 500 company!" Timothy Mulcahey
WGU alum

Invest in Yourself and Get Started Today
There's never been a better time to invest in yourself. We help by saving you both time and money while you earn a degree at WGU. We'll work closely with you to find the best path and financial aid options to help you further your education and earn an equitable degree.