Scholarships and Financial Aid at WGU.
Making already-low tuition even lower.
Tuition at WGU is about half what other schools charge—or even less!
WGU is committed to helping you graduate with less debt. With our surprisingly low tuition and efficient path to graduation, WGU is the smart choice financially for a high-quality degree. 
WGU also awards thousands of dollars in scholarships to its students every year, and about 75% of students take advantage of some kind of financial aid while at WGU.
These two webinars will help you understand how to find and apply for scholarships and financial aid that can help you make your educational dreams a reality.
Find the perfect scholarship for you.
Learn more about scholarship opportunities and how they can help you pay for school. Get information on:
How to apply
Eligibility requirements
Examples of scholarships
What happens after you apply
FAQs
Other financial aid options
Explore your financial aid options.
Learn more about how financial aid can be part of your plan to pay for school, with a responsible approach to student borrowing. Get information on:
Who qualifies for aid
What kinds of aid are available
FAFSA
Grants vs. loans
Monetary amounts
Minimizing student loan debt
Industry and academic respect add value to your degree.
WGU is an innovator receiving praise from every sector. When your alma mater is respected, so is your degree.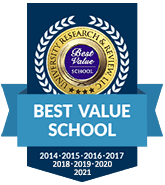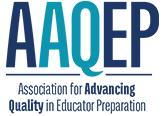 Earn your degree for about half* of the cost of other online universities.
WGU students pay half the tuition, and end up with half the debt of the national average.
*WGU average annual bachelor's tuition rates are 57% the national average, compared to national rates reported by the Integrated Postsecondary Education Data System. WGU average rate does not include rates for WGU Bachelor of Science, Nursing Prelicensure program.

Low, flat-rate tuition.
Graduate faster and with less debt.
Financial aid and scholarships available.
Online education with supportive faculty.
VA and military benefits accepted.
Great return on investment.
All course materials for a low flat fee.
Spend less with flat-rate tuition.
You pay tuition per six-month term, not per course or credit. So when you move faster through your courses, you also lower your total bill!

Tuition rates effective August 1, 2021. Tuition covers unlimited courses per term. RN-to-MSN programs consist of an undergraduate and a graduate portion. During the RN-to-BSN portion, students are charged undergraduate tuition and fees.
All programs: $145 per-term Resource Fee, covers e-textbooks and learning resources, saving you thousands. Non-refundable, $65 one-time application fee. Non-refundable. Program and other fees: Some programs have small per-term or one-time fees specific to that program's costs. Your Enrollment Counselor can provide more information.
We offer degree programs in four in-demand fields. Explore what else is available.