Western Governors University
Your path toward a respected degree.
SPECIAL OFFER
EXCLUSIVELY FOR OHIOANS: WGU Ohio Presidents' Day Scholarship. First step: apply for admission. (We'll waive the fee!)
APPLY NOW
Named a "Best Value School" by University Research & Review for seven consecutive years.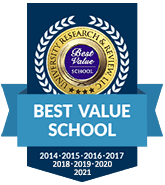 Online, nonprofit, and surprisingly affordable.
Industry and academic respect add value to your degree.
WGU is an innovator receiving praise from every sector. When your alma mater is respected, so is your degree.
Finish courses by proving what you know, as soon as you're ready.
With competency-based education at WGU, success is measured by actual learning, not class time. You advance by demonstrating that you've mastered the course subject matter—whether you learned it through your study at WGU or picked up that knowledge through years of work experience.

Your progress through a course is driven by you.
+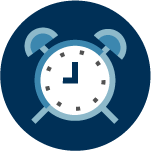 +
WGU: respected for quality, recognized for innovation
One important measure of a degree's value is the reputation of the university where it was earned. When employers, industry leaders, and academic experts hold your alma mater in high esteem, your degree benefits from the added oomph of their endorsement. WGU is a pioneer in reinventing higher education for the 21st century, and the organizations below—along with many others—have taken notice.

WGU alumni shine on the job.
Spend less with flat-rate tuition.
You pay tuition per six-month term, not per course or credit. So when you move faster through your courses, you also lower your total bill!

Tuition covers unlimited courses per term. 
All programs: $145 per-term Resource Fee covers e-textbooks and learning resources, saving you thousands. Non-refundable $65 one-time application fee. Program fees and other fees: Some programs have small per-term or one-time fees specific to that program's costs. Your Enrollment Counselor can provide more information.
We offer degree programs in four in-demand fields. Explore what else is available.