Career & Professional Development Virtual Events
WGU Career & Professional Development hosts a variety an array of virtual career events such as Workshops & Webinars, Career Fairs, Employer Information Sessions and other employer networking opportunities. These events are open to WGU students and alumni!
Career Kickoff Month is coming this September! Current WGU students and alumni can register for upcoming events by visiting Handshake or clicking on any of the links below. These programs are in addition to our regular schedule of resume, interviewing, job search, and other workshops, which can be viewed at the bottom of the page.
---
If you are an employer and would like to host an event, please visit our Employer Relations Page or sign up on WGU Handshake. We are happy to work with you to schedule an event to meet your recruiting needs!

---
Career Kickoff Month - Employer Events
---
All events in this section are co-hosted with WGU Career and Professional Development.
Career Kickoff Month - Career Education Workshops
---
All events in this section are special workshops for Career Kickoff Month. Scroll down to view our regular schedule of resume, interviewing, and job search workshops at the bottom of the page.
From Boots to Suits

Generations at Work
How to Apply Life Skills to Career Development
Handshake 101
Succeeding at a Virtual Hiring Event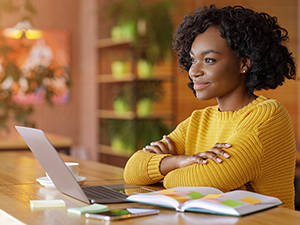 Employer Connection Events
---
Please Note: External employer hosted events and activities listed as "Employer Connection Events" are not programs and activities of Western Governors University and are included because they may be of interest to members of the University community. Inclusion of any activity does not indicate University sponsorship or endorsement of that activity or event.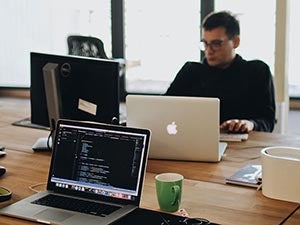 Career and Professional Development Labs & Workshops
---
Resume Labs
Navigating Your Career Moves Using Handshake
Interviewing 101
Writing a Compelling Cover Letter
Overcoming Job Search Obstacles
Networking and LinkedIn Alumni Tool
Throughout the year, Career and Professional Development also hosts several career education series' in collaboration with employer and faculty partners, including Career Kickoff Month in September, a Winter Job Search series, January Jumpstart, and more.
If you are an employer or WGU faculty member who is interested in hosting a session during one or more of these events, please feel free to reach out to us directly.
WGU believes that all members of the WGU Community are entitled to a professional, safe, and engaging learning environment at every step point of their relationship with the University community. WGU considers its students to be emerging and developing professionals who are seeking intellectual and personal growth to meet career demands.  WGU therefore deems it important that students find opportunities to productively interact with other WGU students, faculty/staff, and outside partners to develop the skills and attitudes expected in the workplace
To that end, the Career and Professional Development Center at WGU expects that students are engaging in a professional and respectful manner. This expectation extends to written communications; one-on-one meetings; small group conversations; and large group meetings with external partners and employers; and any other opportunities to represent yourself and WGU. This expectation keeps our environments professional and productive and ensures that you are best representing yourself and your skills to all partners who are assisting you with your career and professional search. Failure to meet these expectations may result in removal from events, losing access to future events and services and/or a report to the Student Conduct Office.
You may review the WGU Student Code of Conduct by visiting this link: https://cm.wgu.edu/t5/WGU-Student-Policy-Handbook/Code-of-Student-Conduct/ta-p/129. If you have any questions about your responsibility to this Code, you are welcome to reach out to your advisor or the Conduct Office at conductadmin@wgu.edu