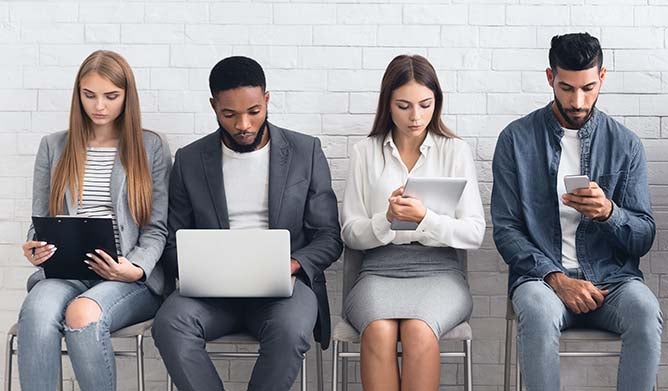 Does the cover letter even matter? Will the hiring manager even read it? Should I spend time and effort in creating another document when I already have my resume?
Well, "yes" is the short answer to all of the above questions. But think about it. Would you pass up an opportunity to discuss your skills and interests directly with the hiring manager of your dream job? Probably not. The cover letter provides a similar opportunity to make a positive first impression, and catch the attention of your potential future employer.
With a few general tips in mind to guide your writing, you can easily get started on creating a cover letter that not only makes the grade, but also helps you stand out as a top candidate. Here are 3 simple suggestions that we think are particularly important:
1. "Let me introduce myself (as someone who has done my homework)."
It is not exactly a shocking concept, but notice the emphasis on the word introduce here. Too many cover letters simply repeat what is already stated on the resume. You have the chance to stand out by designing a cover letter that briefly expands upon your qualifications, as they relate specifically to the position of interest. Make your introduction impressive by showing that you have done your homework, and highlight what you have learned about the school or organization. In other words, what is something that you like about the school, or position, and why are you excited about it?
Opening paragraph checklist:

Introduce yourself briefly, and include position of interest 

Highlight that you have done your research, and share why you are interested in this specific teaching position 
2. "This isn't about me…it's about you."
To be honest, it is about both you and the employer but the emphasis should be on what you can do for them. How can you help support the school's mission statement, and help them reach their goals?  Based on your review of the job description and school, what do you believe are the most important aspects of this specific teaching position? What does this school really value? Stand out by sharing how your background and skills could potentially help the employer achieve their goals.
Middle paragraph(s) checklist:

Include 1 or 2 middle paragraphs that highlight how your qualifications make you uniquely prepared to help the school or organization achieve success

Focus on specific experiences and skills, rather than colleges/universities that you have attended
3. "I am excited about this position, and I would love to share more!"
Your enthusiasm about this specific position should be clear. Summarize your interest again, provide your preferred contact information, and request an opportunity to share more about yourself in person. After all, the ultimate goal of the cover letter is to help you stand out, and to land that interview. So ask for it!
Closing paragraph checklist:

Restate your interest in the position

Thank the employer for their time and consideration
Offer to interview at the employer's convenience
Refrain from telling the employer that you will contact them to schedule an interview
Include your preferred contact information
Keep your cover letter to one page, and use professional formatting (See Cover Letter Guidelines for sample formatting and additional tips)
Use this set of recommendations to help stimulate your writing, but also don't forget about your own message. We all have individual strengths and experiences that we bring with us to any position. Make sure to take the opportunity to make the cover letter your own!
For more help with cover letter writing, be sure to review the Cover Letter Resources on the WGU Career & Professional Development website. Once you create your letter, feel free to send us a draft for review (email your attached cover letter in Microsoft Word format to careers@wgu.edu). We are here to help!