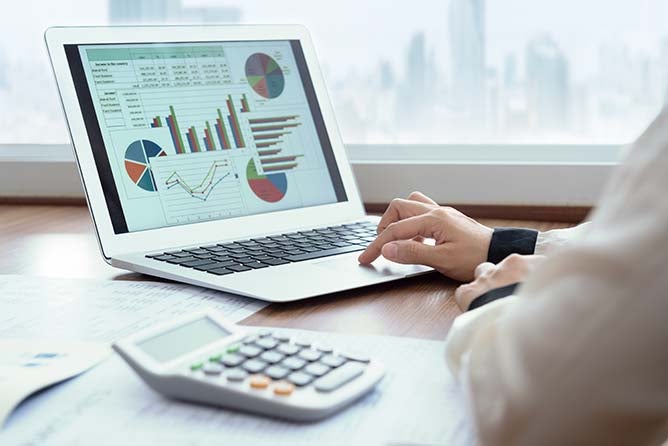 Completing your degree program is a great first step to achieve career success. However, it can't be the only plan you have to help you reach your goals. Most people who experience success in their careers have a clear plan and they know what it takes to get there. Here are 3 good reasons to have a career plan:
If you don't have a plan you won't know where to go in your career.
You don't want to leave the direction of your career to chance. You can make blind decisions that may not benefit you in the advancement of your career.
If you don't have a plan you won't have goals.
Without a plan, you fail to create goals that lead you to your long-term plans. All your short-term goals should be driven by your long-term goals.
If you don't have a plan it makes it harder to find employment or advance in your career.
Without a plan, you may be tempted to just focus solely on your degree program. However, employers like to see both education and experience. Your plan should be based in research to see what you can do now as a student to gain relevant experience or if you are already working in your field of study, what can you do to increase your chances for advancement.
So, here are some ways to ensure that you are intentionally planning for career success:
Explore your Interests - This will take some time and reflection. You want to identify and prioritize your interests, skills, personality, and values and understand the influence your attitudes, feelings, and beliefs can have on making successful career decisions.  You will also want to consider the impact of your career choice on your lifestyle preferences.
Research your Occupational and Industry Options – Using your self-assessment results as your guide, take time to learn about a variety of occupations and industries including job duties, employment outlooks, salaries, and educational and training requirements associated with each.
Create a Plan – After spending some time reflecting upon your own interests and occupational options, it is time to establish a clear plan to reach your goals. Consider setting SMART short term and long-term goals to assist in facilitating your career preparation and future success. Goal setting can help keep you focused, strengthen your commitment to your career goal, and help you overcome challenges along the way.
Get the Job. Once you have established a clear career plan, you may want to put an immediate job search plan into place, including strategies for the published and unpublished job market. You will want to create appropriate, well developed, visually attractive applications and marketing materials. In addition, you will want to research employers to identify potential opportunities and prepare for interviews.
Remember that a career plan is not a static plan; it is ever changing and dynamic. Once you have the foundation in place (values, natural abilities, interests, skills, qualifications), you will find that as you learn more about yourself, try out new things and talk to different people, your plan will adjust accordingly. The key is to follow the process and make any necessary course corrections to stay on track for the life that you have identified as satisfying and fulfilling.

For more information about creating a career plan or to request an appointment with a career advisor, please contact us.