Let's face it, the world has permanently changed in 2020. This includes the world of work. Jobs aren't the only thing happening remotely. Job searches, networking, hiring events, and even interviewing is now all happening from a distance. If you are looking for advice, resources, or opportunities in this new remote world, Handshake is your one stop shop.
Prepare for your remote job search.

An entire section of the Handshake Blog is dedicated to getting hired remotely. As more and more employers recruit, hire, and offer positions remotely, Handshake has the tools you need to go from job search to just hired. Remotely, of course.

Read short one to five-minute blog posts and watch bite-sized video clips on navigating the virtual job search world. From topics like 3 Things to do During a Virtual Interview to Attending Virtual Recruiting Events, Handshake has your back when it comes to preparing for a successful job search.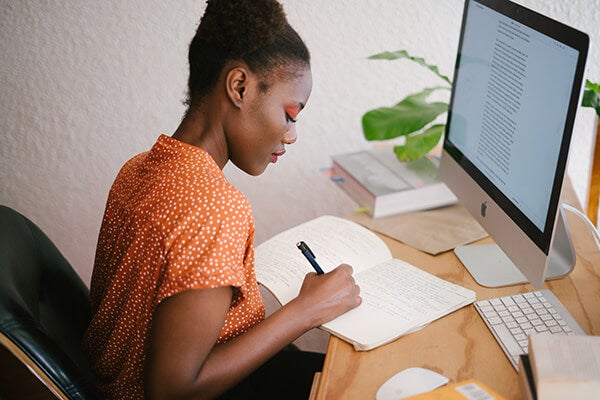 Search for remote opportunities.
Are you actively exploring remote work opportunities?

While you are logged-in to WGU Handshake, you can easily find remote job and internship postings. When an employer creates a job posting in Handshake, they can indicate whether remote workers are allowed. If you are looking for remote work, this is a simple and time-saving way to avoid searching all over the internet for the same thing.

Once you click on the Jobs tile from the landing page, select the All Filters option and scroll to the bottom to search labels from Labeled by your School. Select or type in Remote Role to view all active postings that allow for remote workers.

Currently, there are 500+ active positions that allow for remote work. This is roughly 13% of all active positions on WGU Handshake!

For additional assistance with WGU Handshake or any additional career questions you may have, please contact WGU Career & Professional Development.