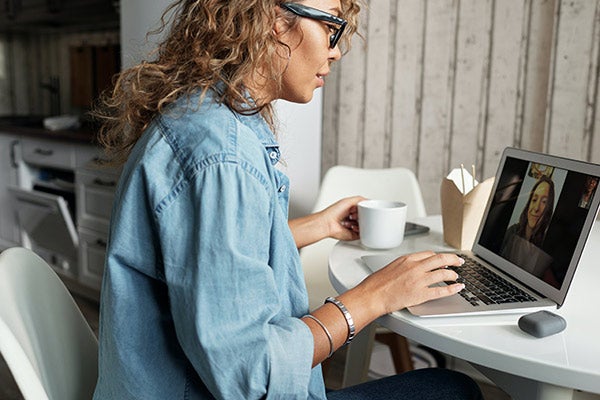 Are you one of the many that have been laid off, had their employers shut their doors, or maybe just need a change of scenery in your career?  If you answered YES to any of those questions, you might also be asking yourself these questions. WHAT am I supposed to do?  HOW do I do it?
First things first, it begins with your resume.  Updating your resume and showcasing your experience in the best possible way is vital. According to a recent article from Indeed.com, the best resumes should be able to do the following things:

Outline your relevant skills and experience
Display the benefits you offer employers
Grab the attention of employers
Match you to the position
Lead to an interview
So now that you have used the WGU Career Services team and resources to maximize your resume potential, you need to understand what interviewing is like today.  Many companies are performing interviews strictly via virtual platforms, such as Zoom or WebEx, and we do not anticipate this changing anytime soon. Data collected by SHRM, the Society for Human Resource Management, concludes that a combined 64% of the top 1,140 hiring leaders plan to still conduct virtual interviews moving forward.

So how do you prepare for this type of interview? The good news is…the basic concepts of virtual interviews are the same as in-person.  Situation- and/or behavior-based questions still tend to be most common. Check out the WGU resources here for information about these styles of questions.  From the employer's point of view, they can conduct more interviews, in less time.  This means you might have a larger candidate pool to compete with.  Some things you might want to consider doing to standout and prepare are:

Check your tech – Make sure your technology doesn't limit your access.
Know your experience – Be able to articulate practical examples of your accomplishments.
Limit the distractions – Set aside a private space.
Present yourself professionally – Your body language speaks volumes.
Be yourself – Just because you are not face-to-face, doesn't mean you can't be real.
Don't leave your interviewing skills to chance.  Vince Lombardi once said, "Practice does not make perfect.  Only perfect practice makes perfect."  Leverage your resources at WGU and make sure you engage with your career advisors as well as Big Interview to start practicing, perfectly.  Direction and resources from WGU are located here.

Sources:

https://www.indeed.com/career-advice/resumes-cover-letters/why-is-a-resume-important  
https://www.shrm.org/resourcesandtools/hr-topics/talent-acquisition/pages/pros-and-cons-virtual-in-person-interviews.aspx
https://247sports.com/Coach/3614/Quotes/Practice-does-not-make-perfect-Only-perfect-practice-makes-perfe-35987400/