At WGU, we have been planning new ways to help you prepare for your job search and connect with employers virtually. This fall we are launching our first virtual career fair. On September 23rd, we are excited to partner with Handshake on our existing careers platform, to bring you a Business Career Fair in a virtual format. The new Handshake virtual career fair module is a next-generation engagement experience for schools, students, and employers alike. 
To help you prepare for the upcoming Virtual Business Career Fair in Handshake, WGU Career & Professional Development has several resources to help get you prepared for standing out to recruiters. 

What: WGU Virtual Business Career Fair 
When: Wednesday, September 23, 10 am - 2 pm MDT  
Where: Virtual on Handshake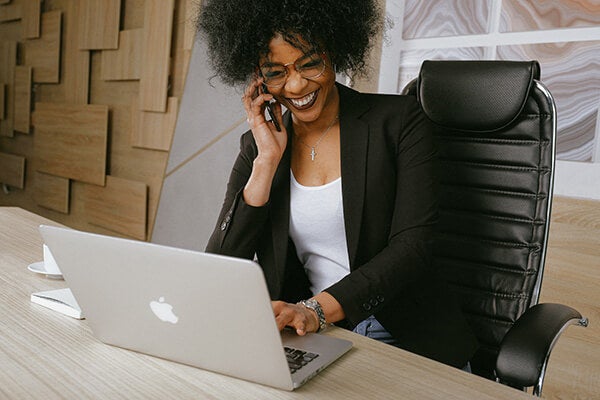 Learn about Handshake virtual fairs. 
The first step to getting prepared is to understand how virtual fairs work in Handshake. Check out our Handshake Virtual Career Fairs Resource Library article in WGU Handshake. Links to Handshake Help Center articles in this resource will assist you with understanding what virtual fairs look like in Handshake, a guide to attending virtual fairs, how to sign up for sessions, how to participate in a virtual fair, video requirements, how to troubleshoot issues, and more! 

To help you get a better sense of how this all works we have scheduled several prep webinars on Handshake Virtual Fair Logistics. You can login to WGU Handshake and register for those here. 

Get prepared.

A career fair, whether in-person or virtual, is a great way to learn about potential employers and job opportunities while building your professional network. 

It is important to understand the Handshake virtual fairs platform and how it works, but it is equally important to get prepared! Position yourself for success by reading the following Handshake blog articles on to how to excel in a virtual recruiting environment. 

Check out the Get Hired Remotely section of the Handshake Blog to view additional articles that will help you go from job search to just hired.  

In addition to the career fair logistics webinars we have several scheduled for Succeeding at a Virtual Career Fair, which you can register for on WGU Handshake.  

View Employers and Register 

Interested to know who is attending the Virtual Business Career Fair? Check out the Student Preview Page in WGU Handshake to view more information about the event, view the full list of employer attendees, follow employers you are interested in connecting with at the fair, and get registered to attend. 

To participate in 1:1 or group sessions with employers you must have your Handshake account activated. Additionally, you need to register for the fair to be able to see available employer sessions and sign up for them.  

Login to WGU Handshake and get registered for the Virtual Business Career Fair today, or contact Career & Professional Development with any questions!