Webinar Hosted by WGU
College of Business Information Sessions
Earn a degree that helps you thrive in any industry.
Western Governors University offers bachelor's and master's programs that will prepare you for a challenging career in Business with specializations in Accounting, Healthcare Management, Human Resources, Management, and Marketing.  WGU's programs are 100% online, and you can complete your degree at your own pace.  The annual tuition is approximately $8,000 per year and you can begin classes on the first of any month.  
California Community College Partner Benefits:

Exclusive scholarships
Additional 5% tuition discount
Transfer pathways 
Hosted by: 
Kimberly Ellis, Ed.D, Strategic Partnerships Manager, Los Angeles/Inland Empire Community Colleges, Kimberly.Ellis@wgu.edu  
Presented by WGU faculty and alumni: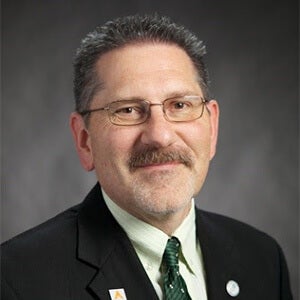 Bruce Stetar
Blair Eversley
Dr. Bruce Stetar has over 25 years of experience as an educator in three different countries. His disciplines are management and leadership, but he has also taught a range of business and information technology courses. At WGU he works with a team of talented educators overseeing a group of undergraduate programs serving over 20,000 students. Prior to joining WGU he was the Senior Executive Director of Business Programs at SNHU-COCE for five years.
He has been involved with the Accreditation Council for Business Schools & Programs (ACBSP) since 2007 in a variety of leadership roles and is currently Chair of the Board of Directors.
Blair Eversley is 25 years old, from Stockton, California, and is a returning MBA student at WGU, previously earning his bachelor's in business with an emphasis in Human Resource Management in October 2020. He's double certified in HR (Professional in Human Resources, Society for Human Resource Management – Certified Professional), and is a Centralized Hiring Analyst for California Correctional Health Care Services.
Blair found his passion in HR as a California Community College student at Columbia College in Sonora, where was involved in student outreach as a Student Ambassador, and held a standing officer position as part of the Associated Students for Columbia College (ASCC). He graduated from Columbia College in 2017 with a Associate of Science for Transfer in Business Administration, and decided to get in the workforce before returning for his bachelor's and master's degrees. 
Join the webinar for California Community College partners.
Tuesday, March 16th at Noon, PT
Wednesday, March 17th at 5:30 pm, PT
To register, please complete the brief form below.