A NEW KIND OF U™
Continue at WGU—nothing can stop you now.
We would love to have you return to WGU and continue your education. The time is now! Schedule an appointment with a continuing grad specialist to learn about the next steps, today.
Returning grads enjoy VIP benefits:
You already know what WGU can do for you—and how you can fit a WGU degree program into your life. So keep going! Take advantage—again!—of all that WGU has to offer: Come back to earn your master's degree. We're excited to welcome you back to the WGU student body! Click here to learn more about returning to WGU.

Elite applicant status.
Your application for admission is much shorter than the standard application, and it will automatically be moved to the front of the line for consideration.
Other scholarship opportunities.
Returning WGU graduates are also eligible to apply for the scholarship opportunities available to new students.
We will support you through your program, and after.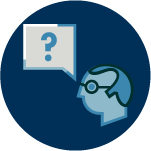 As a returning graduate, you know that we work hard to keep tuition low here at WGU. An affordable, quality education is one of the most important things to us. We want you to continue to puruse your education, without getting into unnecessary debt. Talk to  WGU's financial aid office today on your path to another degree.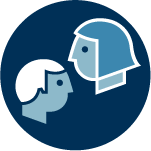 As a returning WGU graduate, you may already be familiar with WGU's alumni community. If you are, you know that we offer a huge network of connections and opportunities. If you aren't involved in our alumni network, it's time to get started. We want to keep you connected and help you get the most out of your relationship with your university.

We're glad you're excited about starting another degree with WGU. You may be wondering when you can get going, and further your education. We want you to get started as soon as possible, which is why we offer start dates on the 1st of every single month. But don't forget that there are some limitations about when you can apply and what degree you can pursue, depending on what program you have already completed. Learn about what your options are for degrees, and start dates.
We offer degree programs in four in-demand fields. Explore what else is available. 

"As a returning student I was able to hit the ground running and stay focused. I worked diligently and intentionally."

Zoe Bole

B.A. Biological Science (2012)
M.A. Science Education (2013)
"Do it. It is very rewarding and so much easier to go back to a familiar format. It was a very smooth start and easy transition back into school mode, as I knew what was expected."

Wendy Dove,

B.A. Interdisciplinary Studies (2008)
M.Ed. Learning & Technology (2014)
"As a returning student I was able to hit the ground running and stay focused. I worked diligently and intentionally."

Zoe Bole

B.A. Biological Science (2012)
M.A. Science Education (2013)
"Do it. It is very rewarding and so much easier to go back to a familiar format. It was a very smooth start and easy transition back into school mode, as I knew what was expected."

Wendy Dove,

B.A. Interdisciplinary Studies (2008)
M.Ed. Learning & Technology (2014)