Western Governors University
Start your path towards earning a respected teaching degree.
Special Offer
Use code ROLEMODEL to waive your application fee.
Apply NOW
Named a "Best Value School" by University Research & Review for seven consecutive years.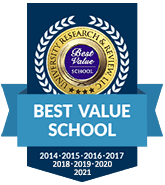 Your own classroom is calling! Become a teacher.
"You'd make a great teacher!" Sound familiar? We're counting on natural-born educators like you to make a real difference in the lives of the next generation, and we're making it easier than ever:
Tuition you can afford. At only $3,225–$3,240 per term, you won't find a better mix of quality and value. And WGU offers dozens of scholarships!

Personalized support. Your faculty members have your back, helping ensure that you will be successful at WGU.

Certification in any state. Our CAEP-accredited programs are approved to get you your license wherever you live.

A faster path. he average time to earn a teaching license at WGU is under 3½ years for a bachelor's degree!
Find your teaching degree at WGU.
Top-ranked programs for quality and value.
Learn to be the best from the best.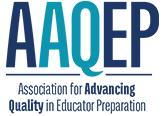 As a nonprofit university, WGU puts students first. Earn your degree for half the cost of other online universities.
WGU students pay half the tuition, and end up with half the debt of the national average.
Low, flat-rate tuition.
Graduate faster and with less debt.
Financial aid and scholarships available.
Online education with supportive faculty.
VA and military benefits accepted.
Great return on investment.
All course materials for a low flat fee.
Spend less with flat-rate tuition.
You pay tuition per six-month term, not per course or credit. So when you move faster through your courses, you also lower your total bill!

Tuition covers unlimited courses per term. 
All programs: $145 per-term Resource Fee covers e-textbooks and learning resources, saving you thousands. Non-refundable $65 one-time application fee. Program fees and other fees: Some programs have small per-term or one-time fees specific to that program's costs. Your Enrollment Counselor can provide more information.
Your degree is closer than you think.
New students can begin their first term at the beginning of any month. So you can start when you're ready, rather than rushing (or waiting) for fall or spring enrollment. 
We offer degree programs in four in-demand fields. Explore what else is available.