Western Governors University
Your path to a respected teaching degree.
Special Offer
Start training your next star teacher! Refer your best paraprofessionals to WGU—and we'll waive their $65 application fee.
REFER A PARAPRO
Named a "Best Value School" by University Research & Review for seven consecutive years.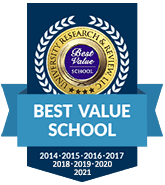 Grow your own teachers—from within.
Your paraprofessionals already know and love your school—and, more importantly, your students. And according to the NEA, nearly half of America's paraprofessionals would love to become teachers.
Fill your vacant teacher positions with the passionate people who make up your paraprofessional workforce—and let WGU help! Here's what we're doing to help fill the teacher shortage:
Putting teacher education within reach. Online and competency-based, WGU's teacher-prep programs allow students to maintain their current jobs while earning their degrees. Experience they've already gained in the classroom could help your paraprofessionals graduate ahead of schedule.

Training the highest-quality teachers. The first exclusively online Teachers College to earn CAEP accreditation, WGU has also been praised as the #1 best school in the nation for quality and value by the National Council on Teacher Quality. We're the nation's top producer of STEM teachers and a major educator of elementary and special-education teachers. Our offerings include a dual licensure in special education, a high-need vocation.

Redefining affordability. Tuition for all Teachers College undergraduate programs is only $3,225 per 6-month term—regardless of how many courses or credits a student completes (so graduating early also means graduating for less). And with millions of dollars in scholarship opportunities, we fit the budget of almost any aspiring teacher.
WGU teacher education program ranked #1 by NCTQ.
Learn to be the best from the best.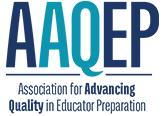 ---
Learn, prove it, move on.
Competency-based education focuses on learning rather than seat time. You're in the driver's seat. Each course is a collection of defined competencies—knowledge and skills that employers are looking for from successful graduates. You study on your schedule. As soon as you can prove you've mastered the competencies, you take an assessment, pass it, and move on. You spend your time learning new concepts, not rehashing subjects you already know. You can set the pace to graduate early. And in the end, your degree is proof you've shown that you're what employers are looking for!

From before you enroll to after you graduate, our #1 job is a better life for you and your family. Think of it as the best of both worlds: a program that offers complete independence and more support than you ever knew you needed—at exactly the moment you need it! From the enrollment counselor who helps you decide if WGU is the right fit for you, to the faculty mentors who are obsessed with your academic progress, to the student and tech support teams who are eager to help you solve any issues you might encounter as a student, you're never alone—even though you're online. And even after you've graduated, career and alumni support is just a call away.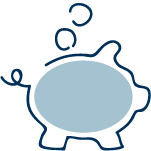 Smaller investment, bigger returns.
At WGU, affordability means cutting-edge programs at tuition rates that are half what you'd pay at other online universities. It means graduating with little to no student debt. It means scholarship and financial aid opportunities and minimal, transparent fees. It means a flat-rate per-term tuition so that when you save time you also save money. And it means understanding that value includes quality, flexibility, relevance, and results, not just cost.

We offer degree programs in four in-demand fields. Explore what else is available.