Next Generation Teaching Series
Increase Online Student Performance
The Online Teaching Badge Every Educator Should Have.
Introducing the Next Gen Teaching Series, a four-course program designed to help your K–12 educators reimagine their instruction for today's online classroom.
WGU and Global Online Academy (GOA) have partnered to support you—the school districts and teachers who are working tirelessly to educate America's students. We know teachers need resources to help transform their in-person instruction into an engaging and effective online learning experience. That's why we're offering the Next Gen Teaching Series exclusively to public school districts across the country.
What is Taught in the Next Gen Teaching Series?
This four-course professional development series will enable K–12 educators to deliver effective online instruction during a time when it's needed more than ever. The courses taught in this series are:
Designing for Online Learning
Learning Experience Design
Assessment
Student Agency
The courses are offered online and asynchronously, with ongoing support and engagement from expert facilitators, so your educators can participate while working in school or at home. These courses require a 20-hour time commitment over a four-week period, leaving plenty of time to balance other responsibilities.
At the end of the 4 weeks, they will complete an assessment to earn a Next Generation Teaching Series Badge through Digital Promise. Your district may also choose to recognize this high-quality coursework and assessment as a Continuing Education Credit, providing your teachers a valuable skillset in the classroom. Please note that this professional learning program is not yet eligible for WGU degree program credits.
WGU and GOA have over 30 years of experience designing competency-based online courses, so our expertise is your district's pathway to high performance online education! Join us in a guided and tested process as we transform your traditional classroom into the Next Gen classroom.
Complete the form below to receive more information on how you can begin to sign up your teaching staff now.
WGU's Teachers College: Top-ranked programs for quality and value.
Learn to be the best from the best.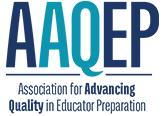 We offer degree programs in four in-demand fields.