Hilary Brown, a registered nurse providing care with Indiana University Health, aimed to advance her healthcare career when she applied for the position of clinical educator at Riley Hospital for Children in Indianapolis. Upon her submission, Brown learned she would need to enroll in a master of science in nursing (MSN) degree program to be considered for the position. She knew she needed to act quickly to fulfill her dream of becoming a nurse educator.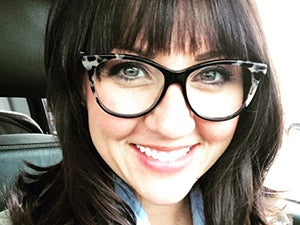 For Brown, the opportunity to return to school represented her growing desire for professional advancement and her innate passion for education. "For a long time, I followed where my husband's career led, without thinking about where I wanted to go professionally. With encouragement from my husband, family, and friends, I decided to go back to school. At first, I bounced between management and education, then kind of had my 'aha moment' where I chose education."
As a military spouse, Brown had grown accustomed to adopting new challenges, adapting to unfamiliar surroundings, and encountering unique situations. She needed to find a flexible master's degree program compatible with her constantly evolving and demanding roles as a full-time nurse, wife, and mother. Brown recalls, "I wanted something I could get into relatively quickly, but I also have three kids and work forty hours a week already, so I knew it needed to be a program that was flexible."
After learning about a colleague's positive experience with WGU Indiana, Brown submitted her own application for enrollment in the MSN degree program. Within a week, she was notified of her acceptance and she reapplied for the clinical educator position with Riley. Her efforts were rewarded when Riley extended an offer letter, which she gladly accepted.
Now two months in to her MSN program, Brown discussed the challenges of returning to school while working full-time and caring for a young family. "Originally, I was reading and taking notes, spending one night on one section, and it was just so overwhelming. I was speaking to my program mentor about it, and she told me that I have to do this program how it fits me."
Brown's program mentor has provided valuable insight and support throughout her educational experience. She was excited to learn that her mentor also resides in Indiana. "I wasn't expecting someone from Indiana. It made it kind of easier because she knew where I was, and it almost put a face to WGU. I know someone here in Indiana is looking out for me."
A mother of three children under the age of six, Brown appreciates even more the importance of a solid nursing education when working with young patients. "After I had kids, I think it made me a better pediatric nurse. I could better see and anticipate what a parent might need at the bedside, and it further opened my eyes to what they were going through."
The driving force behind Brown's passion is her desire to address educational disparities among nurses. Her long-term goal is to teach the core fundamentals of nursing and to cultivate an environment of success and support in hospital settings nationwide, including Riley. "Riley has been my dream employer for as long as I can remember. I know it's the best, and I want to be a part of that," she concludes.