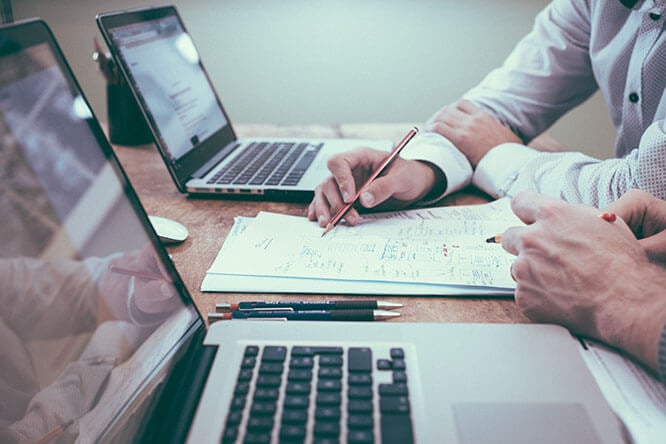 Nearly 91% of employers responding to NACE's Job Outlook 2017 survey said they prefer that their candidates have prior work experience and 65% indicated that they prefer their candidates have relevant work experience. Often students rush to find internships to gain real world experience, either because their classes do not require them or because they have to pay for certifications out of pocket on top of tuition. But at WGU Indiana, we want our graduates to be workforce ready upon graduation.
Our goal is for learners to make a direct connection not only between their learning experience and the degree program that they're enrolled in, but the next-step in their career. That's why we are partnering with Idaho-based labor market analytics firm Emsi to connect the skills and competencies students acquire with real-world jobs. By utilizing Emsi's Open Skills Library, we will be able to match our program curriculums with a list of workforce-relevant skills to tailor the student learning journey even further than it currently is.

A great example is the developing field of technology and IT, where there are limitless educational opportunities and workforce needs. Just last year, Indiana added more than 3,400 tech positions to the job market. This being said, the tech ecosystem in Indianapolis can only thrive when there are skilled and educated professionals at hand.

WGU Indiana is dedicated to the development of its degree programs and curriculum so that students can both succeed professionally and meet Indiana's workforce needs. In addition to our program council, who provides input on the competencies graduates need to master, and our built-in industry-recognized certifications, partnering with Emsi will allow us to connect with the workforce like never before. Emsi's Open Skills Library identifies nearly 30,000 skills from hundreds of millions of job postings, résumés, and professional profiles and is updated every two weeks. Using artificial intelligence, the Open Skills Library will be used to match WGU Indiana's competency-based curriculum with a list of workforce-relevant skills that will help our graduates seamlessly enter new careers and opportunities.

For quite some time, the labor market and higher education have not seen eye to eye. We are partnering with Emsi to build a comprehensive skills map across industries to serve as the 'operating system' that will maximize value to students by providing career-relevant programs, a clear way to communicate value to employers, and data-driven career assistance.