Higher Education has a larger and deeper definition than it used to. Even ten years ago, higher education meant a traditional campus with physical books and required classes. That is not the only meaning any more. In fact, certain "disruptors" in the higher education sphere like WGU Nevada, offer alternatives in education to create a wider reach for potential students.
According to TechRepublic, there are many alternative pathways in higher education.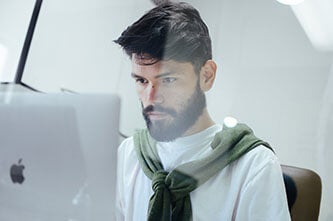 Two of those include competency-based education and online learning, both foundational pillars for WGU Nevada. What do these alternatives mean for education?
Education is more accessible.
"The number of college students enrolled in at least one online course continued to rise at U.S. institutions in the 2016 academic year," as reported in Inside Higher Ed. That number of students enrolled in at least one online course was 6,340,291. In fact, within the same article they reported the proportion of undergraduate students at Title-IV-eligible institutions enrolled in online courses has risen since 2014. 
On top of making education more accessible, alternative education is also responsible for making graduates more employable. One of the other alternatives proposed in TechRepublic is the relationship with companies. "Enablers" in education are working alongside prominent industries to shape curriculum so instructors are teaching the skills needed.
Alternative education needs to be focused on skills and employment. To do that, institutions must bridge the gap between education and industries to create a cohesive strategy of employability.
To read more from the Workforce Changes Blog Series, follow the links to read the other blogs in the series:
Blog 1: How Does Education Change to Fit the New Workforce?
Blog 2: Competency-Based Education Finds its Heyday
Blog 3: Small Businesses Need Qualified Employees